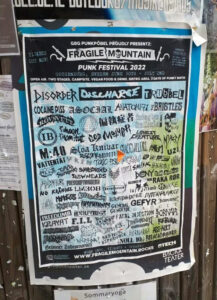 Up next: Fragile Mountain punk festival. We play Saturday July 2 at 20:50 (local time).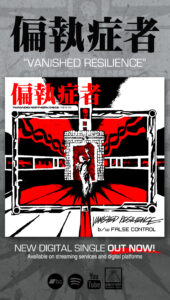 Hellbangers! The second 2-track digital single "VANISHED RESILIENCE" is out now. Available via most streaming services and digital platforms as of today June 15, 2022. Paranoid Northern Discs (PND19-DIGI).
Recorded in Studio Mangel, Frösön, April-May 2022. Produced and engineered by Jocke D-takt. Mixed by Daniel Mikaelsson and mastered by Roger Bergsten at Nevo Studios.
Guest vocals and lead guitars on "False Control" by Danny Sano and Ben Rabey (Crêam Söda). Recorded in Australia. Cover artwork by Joe BB. Eternal gratitude to all involved! Special thanks to Danny and Ben who saved the day and managed to record their guest appearances at just a few days short notice. Kudos!


THE FIRST TEN YEARS limited edition cassette series. Coming JULY 5, 2022. PRE-ORDER NOW! Only available from Paranoid Northern Discs (Europe) and Sorry State Records (US). All tapes can be purchased separately or as a bundle (all six titles and a T-shirt in any size included). A very limited box set is also available.
* Cassette = 90sek
* T-shirt = 185sek
* Bundle = 650sek
* Box set = 900sek
+ shipping
Mail your order at pndftw@gmail.com
Exclusive 10 year anniversary T-shirt artwork by Akatsuki(Sugi). Not to be kept in print or reprinted. Available with yellow or purple print from us, and US exclusive red from Sorry State.
We're stoked to finally be able to present our new collaboration with Sorry State Records. Punk/hardcore enthusiasts, like-minded and dedicated record collectors. They will exclusively handle all distribution in the United States, which feels great. Shout out to Daniel and the staff because you wanted to take part in this insane project with us. We're grateful for your commitment and support. We advise and strongly recommend people living in the US, and the surrounding area, to order directly from Sorry State's website.
NOTE; nothing will be sent out until the beginning of July at the earliest! With reservations that some titles and sizes may sell out faster than others. A prepaid order is a guaranteed order. No holds. One decade down – forever to go. Long live D-beat Hell Chaos!
//PND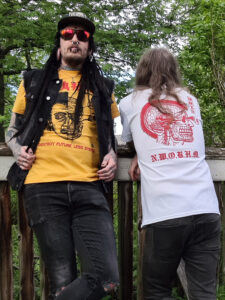 Destroy Future Less System T-shirt design (front+back) from 2014 webshop restock. Along with new backpatches and metal pins for those who want to pimp the vest or battle jacket for the summer.
Click to SHOP.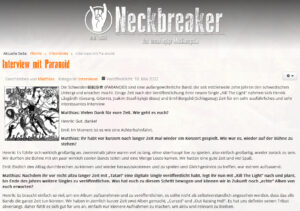 New interview posted by Neckbreaker (in German). "Bekannter zu sein ist ziemlich irrelevant für mich, solange sich jemand darum kümmert und schätzt, was wir tun, fühlt es sich sinnvoll an. Ich bin jedoch sehr dankbar dafür, wie sehr es gewachsen ist, seit wir angefangen haben, und zu sehen, dass immer mehr Menschen unsere Musik entdecken, ist sehr ermutigend".
Also a new review of "Kill the Light" on the same site. 8,5/10!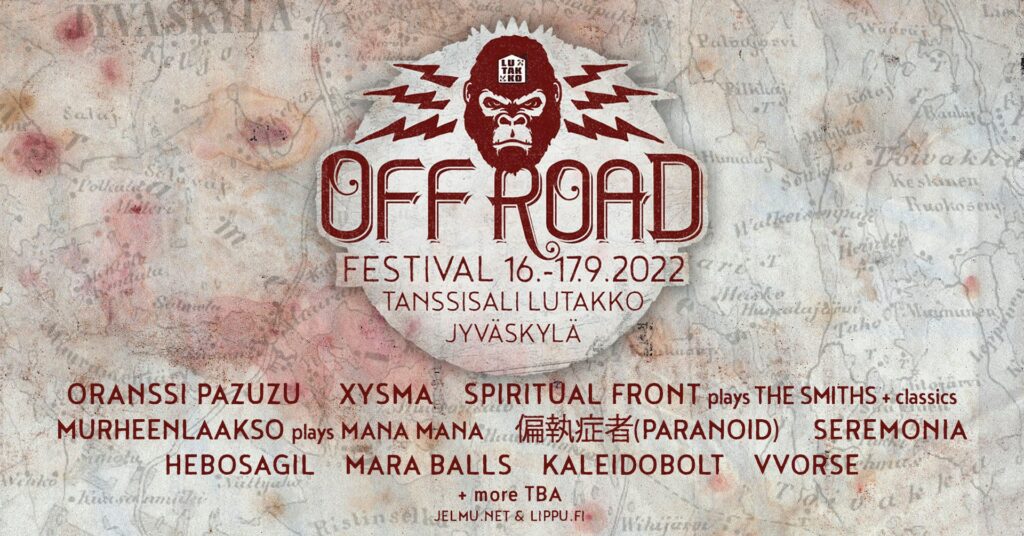 Hyped to announce that we're playing Off Road Festival! Finland (and UK) have always felt like our second home. Therefore it feels great to come over again. Its our first time in Jyväskylä/Lutakko as well. See you there! Tickets: Lippu
"偏執症者 (Paranoid) on frösöniläinen hardcore punk-trio, jonka äänivallissa kuuluu kaikuja niin fennoskandian kuin japaninkin hardcorepunkin perinteistä, sekä myös 80-lukuisesta heavy metallista. Monella tapaa äärimmäinen bändi vierailee Jyväskylässä ja Lutakossa nyt ensimmäistä kertaa 10-vuotisbileidensä aattona. Parinkymmenen julkaistun äänitteen välille mahtuu tyylillisesti erilaista materiaalia, mutta yksi elementti pysyy soundin ytimessä: saatanallinen melu!"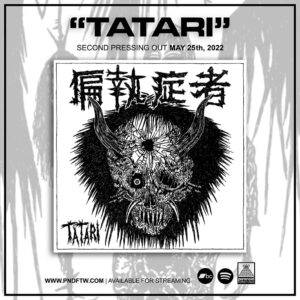 The second press of the 'Tatari' 7″ goes on sale May 25th. 500 copies on black vinyl. Labels and distros get in touch for w/s.
To order: pndftw@gmail.com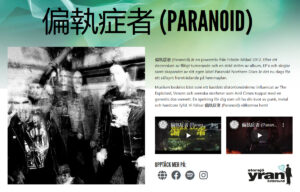 Festival booking confirmation! Vi gör en unik och exklusiv spelning på Storsjöyran i slutet av Juli. Det kommer bli vårt 100:e gig (jubileumsspelning) sedan vi startade för 10 år sedan. Ni kommer väl och vevar nacke och kängnäve era djävla långhåtta svin?!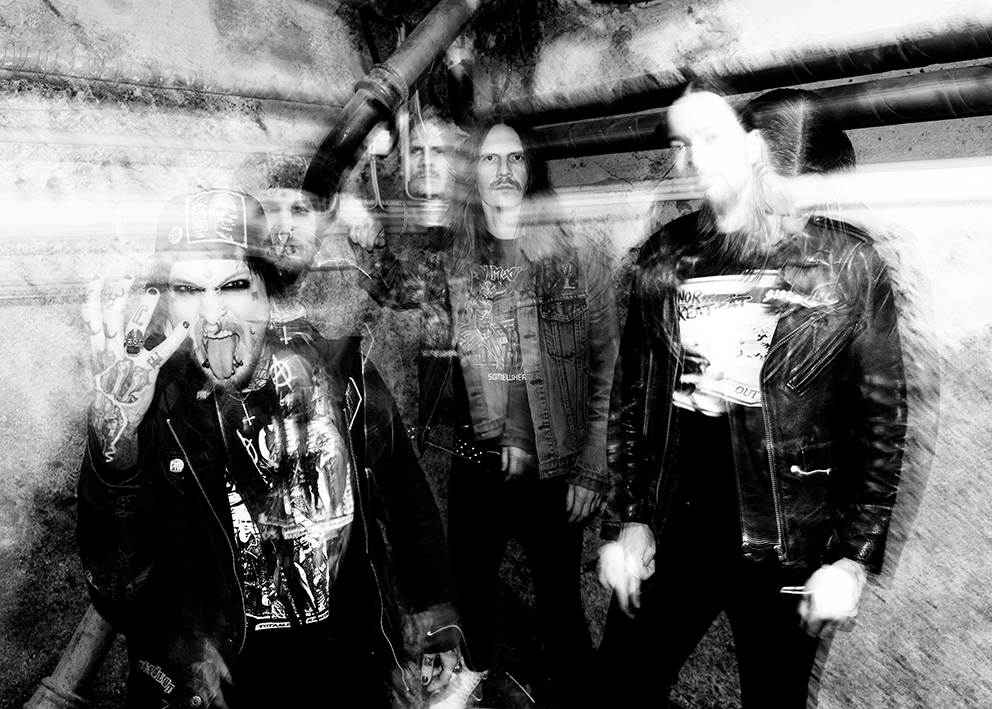 偏執症者 (Paranoid) 2022. From left to right: Emil, Joakim and Henrik. Photo: Isak Uitto, May 8, 2022.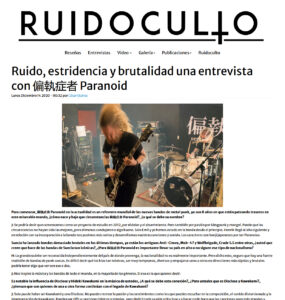 We just found out that the interview we did with RUIDOCULTO last year is posted on their website. Enjoy, if you can read/speak Spanish…or using google translate.