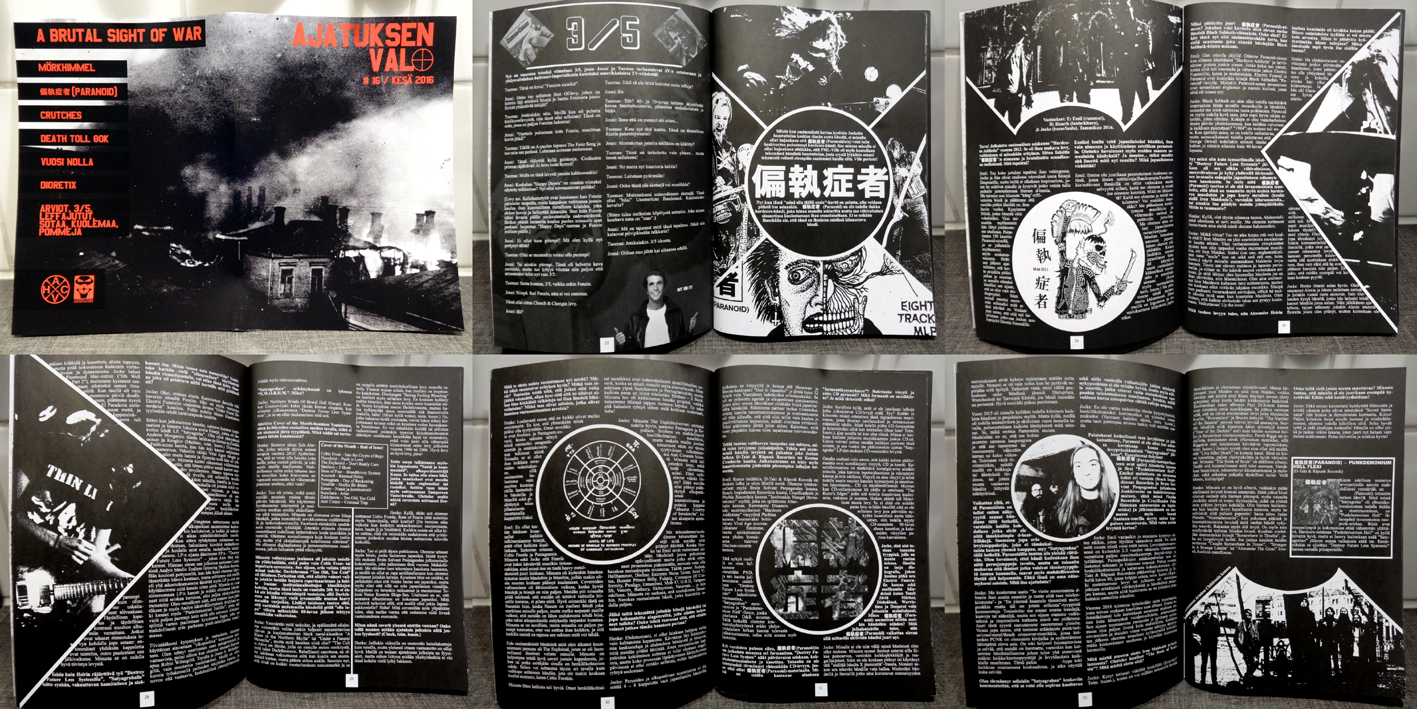 AJATUKSEN VALO is a Finnish fanzine focusing heavily on many faces of hardcore punk, death and destruction. Thick issues, heavy walls of text, long interviews, your scene favorites, bands you've never heard of, hellish photos and definitely way too serious take on things that matter the most. 16 issues with some signs of progress, a similar batch of "mini-issues" with a "½" on their names and no real way to stop this monster. Contact: piparnakkeli.kamakarhu AT gmail.com.
Ps. As opposed to what you may think because of this introduction, the editors of Ajatuksen Valo and PML are in very good terms. Don't always take everything so seriously.
"When I first approached Jocke about making an interview with 偏執症者Paranoid I had no idea that the band would become one of the most prominent hardcore bands of the day. In fact, I had no idea that Ville of PML zine was also making an interview with 偏執症者Paranoid, so I decided to postpone mine. Fuck you, Ville!
Now that this "I was here first" issue is settled, we could get into the point. 偏執症者Paranoid is a fucking great hardcore band, which is influenced by many faces of raw music, but is able to make it sound like it's something of their own. It's undeniable fact that this band has aroused a lot of interest".
The entire zine is in Finnish, but the editorial staff have allowed us to publish it in English. Kiitos kuin helvetti Jouni/Ajatuksen Valo. You can read the interview by clicking here: Ajatuksen Valo #16 (February 2016).