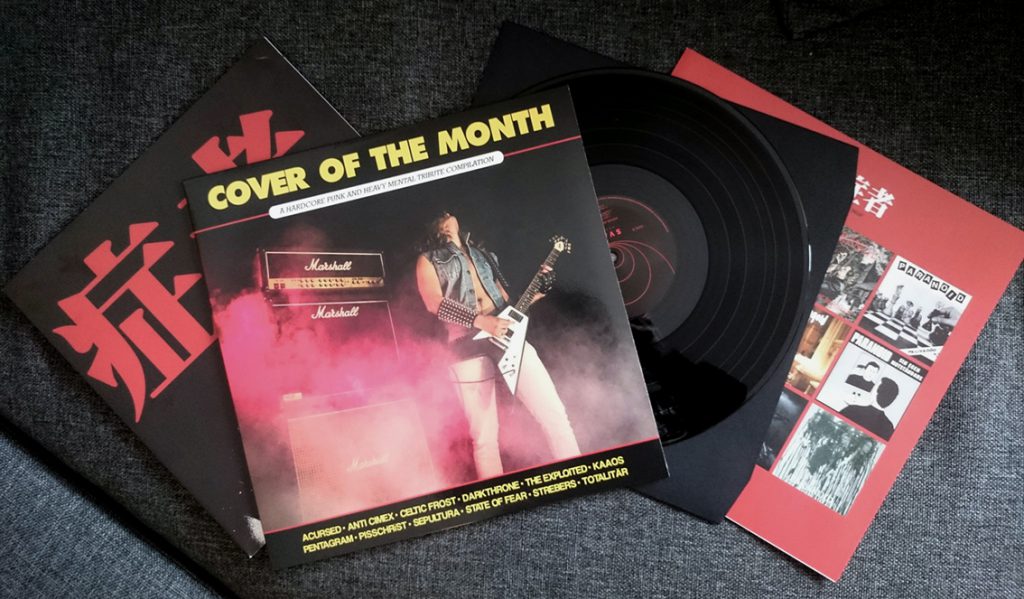 It's been a long time coming for a release that not even was planned to be released in the first place. But now it's here, and what a f-cking great job Svart Records has done! We couldn't be more happy with the outcome. Kiitos Tomi + Svart crew.
This is a one-time pressing of 1000 copies and it comes with a gigantic poster and a 6 page insert (with all the 'the story behind' stories).
160sek + postage (up to 2 vinyls for the same postage).
Mail your orders at: pndftw@gmail.com For wholesales and distribution, get in touch with Svart Records.
We would like to take this opportunity to give a few well deserved shout-outs: Kenko/Communichaos Media Clay Station for the skull cracking sound and always delivered the covers in time every single month! Masken/Sub Alert (for the concept/idea!), Mike Daughtrey (for the amazing front cover photo), Veera Uutinen (live photos), Pontus Lindroth (band photo), Motokazu and Andrew Morgan. Last but certainly not least all the guests and everyone else who contributed something to this 'Cover Of The Month' project. It was a fun, very time consuming and inspiring year.
Have you forgotten how it sounded?
Jan. [1] – Into the crypts of Rays (Celtic Frost)
Feb. [2] – Punk is love (Pisschrist)
March [3] – Don't really care (The Exploited)
April [4] – 2 Skott (Strebers)
May [5] – Bloodthirsty system (State Of Fear)
June [6] – Krossad dröm (Acursed)
July [7] – Day of reckoning (Pentagram)
Aug. [8] – Skallra för döden (Totalitär)
Sep. [9] – Natsit ja kommunisti (Kaaos)
Oct. [10] – Arise (Sepultura)
Nov. [11] – Too old too cold (Darkthrone)
Dec. [12] – Criminal trap (Anti-Cimex)