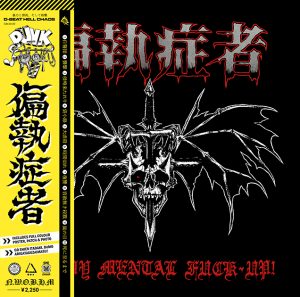 As we have been looking forward to this day. The official date of the release of our new album "Heavy Mental Fuck-Up!". But things rarely goes as planned. If you build expectations, you will usually be disappointed.
Here we are, two rejected test presses later and no physical copy within distance. We're working on it and we'll keep you all posted as soon as we know more about anything. Everyone who pre-ordered a copy through us will definitely keep their reservations. No worries.
European press on The Sign Records and the US press on Konton Crasher. For further info, search and destroy.

Crank it on Spotify while you wait for the CD and vinyl release.