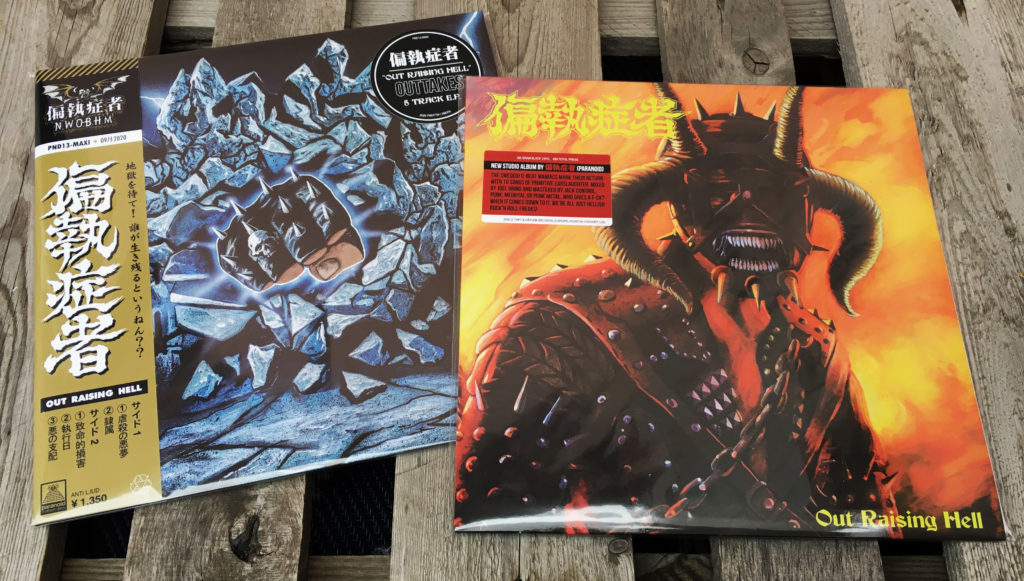 The beast is official out of the bag! Let us present our third album 'OUT RAISING HELL'.
From the very beginning, we made a conscious choice to keep a low profile with this recording.
We wanted to regain control and tried to keep it simple, primitive and spontaneous.
Which in retrospect feels like a wise decision and the only right thing to do.
Times have truly changed since we took the first chord to this album.
Through some serious setbacks, fire and a world at risk due to a global coronavirus pandemic. We never really saw the light at the end of the tunnel, instead constantly surrounded by its darkness.
Which has not affected the feeling in a negative way on the recording, quite the opposite.
It's no secret that we've been on the verge of giving up and putting an end to the band for good during the process. But here we are, the day we never thought would come is actually here. Nor can we deny that it's becoming more and more difficult to keep the flame alive with each passing year. This might be the beginning of the end. Hell awaits. Who will survive, and what will be left of them?
What sets this album apart from the previous ones is that we handpicked a reliable pre-listen panel of 20 people who got to listen to the entire recording session in advance. A total of 15 songs. We've got everything from other musicians/sound engineers, road crew members and dedicated supporters from all around the world which we trust. Within both the punk and metal scene in a great mix to score their ten favorites. Cheers to all of you for your help, effort and opinions!
Engineered and produced by Jocke D-takt. Mixing by Joel Grind. Mastering by Jack Control at Enormous Door. Cover artwork by Anton Atanasov. Logo by Sugi. Layout by Bom-bom Ljud & Bild Produktion.
650 total press. 180g black vinyl. Released by D-TAKT & RÅPUNK RECORDS (Europe) and KONTON CRASHER (US).
In addition, we also releases a 5 track Maxi 12″ 'Out Raising Hell – Outtakes'. Five songs from the same recording session that didn't make it all the way.