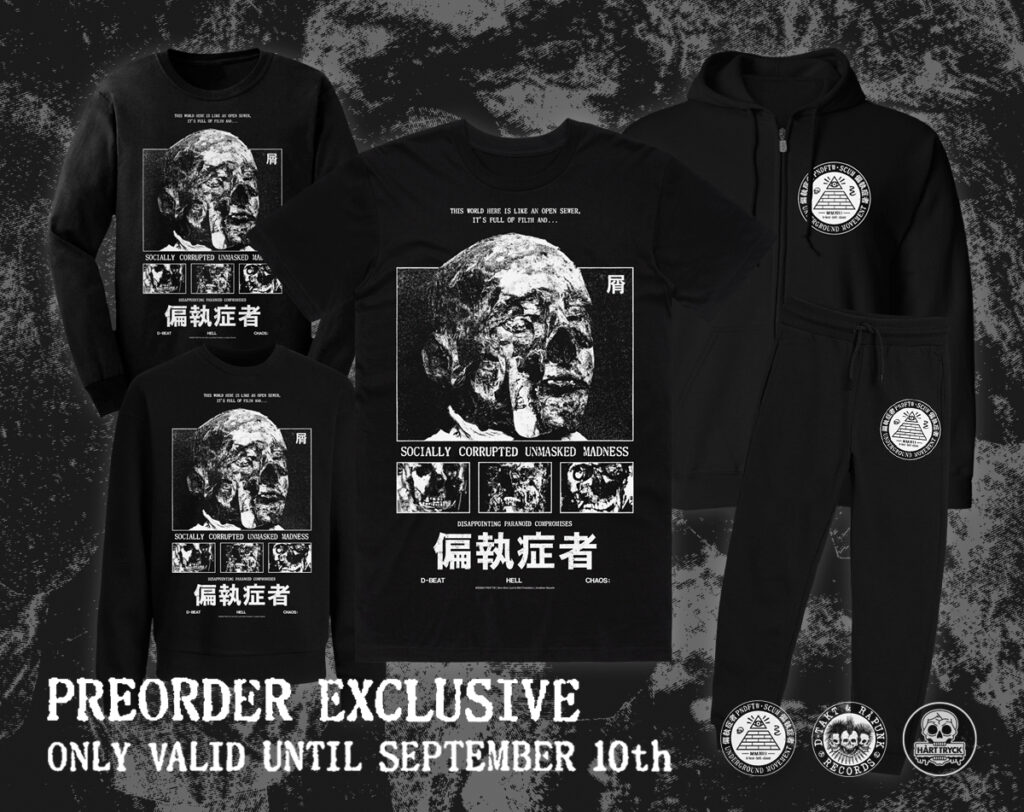 S.C.U.M. merch and pre-order announcement! Starts today Friday, September 1st, and continues until September 10th. Fold-up poster included free with all orders.
Note: this is an exclusive 'Print-On-Demand' pre-order and will not be available for sale, or in stock, after pre-orders are closed.
We ship worldwide and expect to start shipping all orders sometime from the end of September to early October. This design comes in many different variations and sizes, therefore we recommend everyone to read the information carefully before placing your order. Standard sizes are S, M, L, XL, XXL, XXXL. Layout and graphics are a collaboration between Bom-Bom Ljud & Bild Produktion and Jonathan Bauerle.

Order HERE!