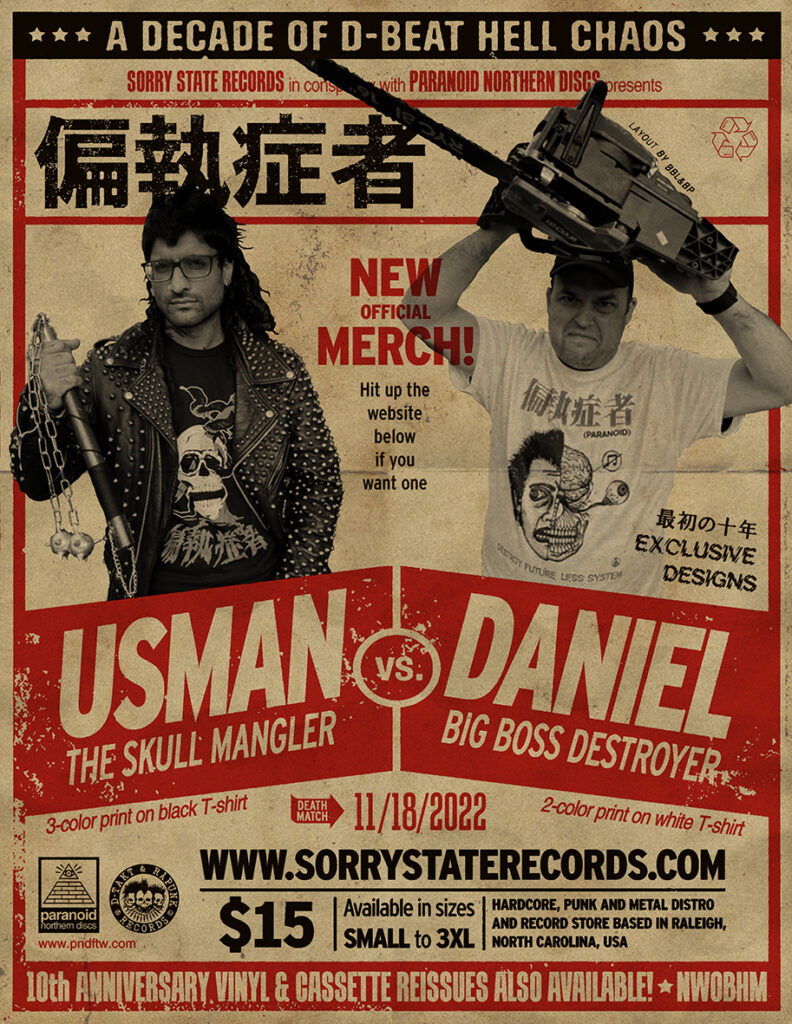 Attention all skull manglers and destroyers! Sorry State Records just launched these two new and exclusive killer t-shirts. Only available from Sorry State's website. 2 to 3-color print on white and black t-shirt. Available in all sizes from S and all the way up to 3XL.
"We launched a pre-order for 2 new Paranoid t-shirt designs at the same time as the 10th Anniversary vinyl reissues, and we are excited to tell you that all preorders containing these shirts have shipped! They look great (as you can see in the photo), and we still have a handful left of each design, so hit up the website here if you want one"
Check: www.sorrystaterecords.com for more information. Snag a tape and some vinyls while you're at it.