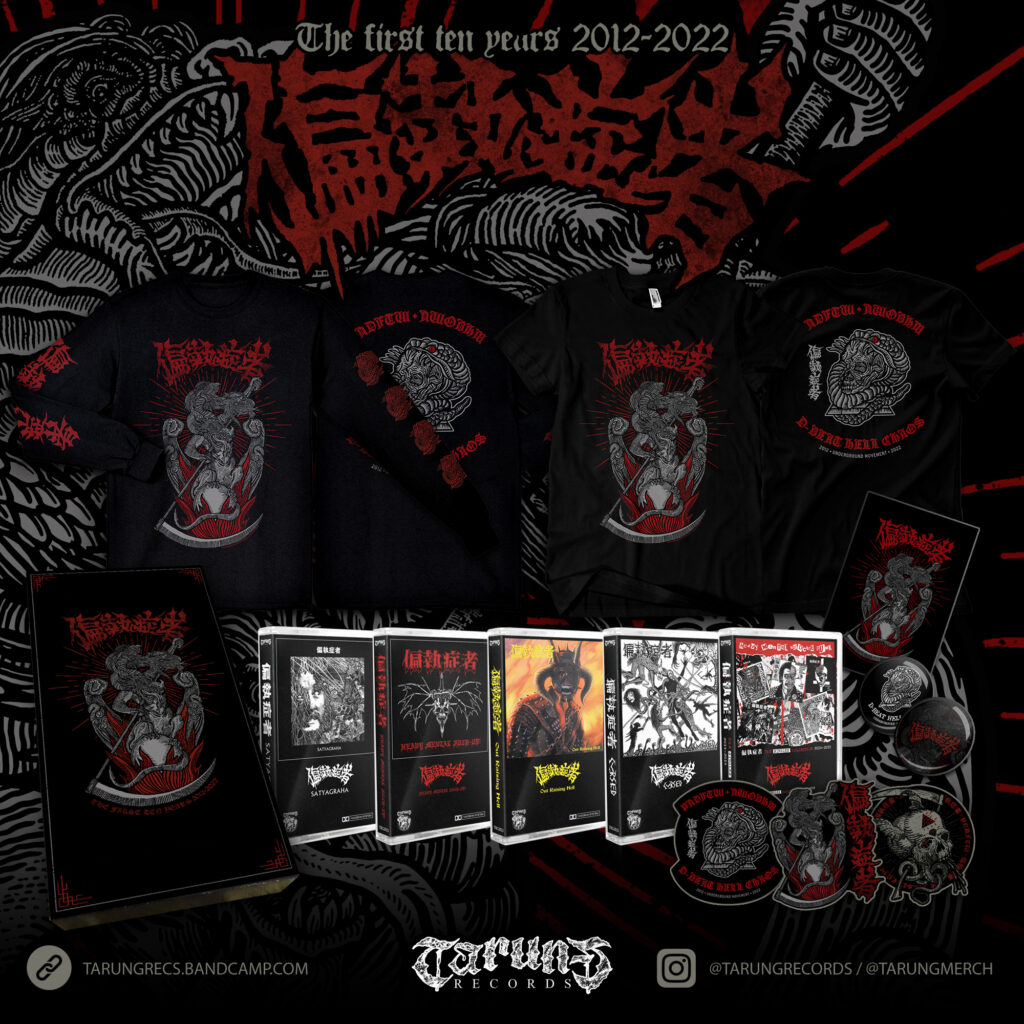 Hell-o SE Asian me(n)tal maniacs! In the middle of summer 2022, Tarung got in touch and asked if we were interested in an extended edition of "The First Ten Years 2012-2022" as a box set, separate cassettes and exclusive merchandise. Since then, we have bounced ideas back and forth and worked on what you see now. We're grateful for their patience and beyond pumped about how nicely packaged everything has become.
As the icing on the cake, Oik Wasfuk has drawn the merch design including his own interpretation of our All Seeing Eye logo for the back print.
Double tab and secure your pre-order today because this is a very limited edition! Only available from Tarung Records: https://linktr.ee/tarungrecords
100% official, 666% support!
OPEN PRE ORDER:
偏執症者 (PARANOID) – The First Ten Years 2012-2022
Artwork by Oik Wasfuk @alldonebyhisdarkblessings
Official licensed by @pndftw
Tshirt IDR 225.000 (USD 23)
Longsleeve IDR 250.000 (USD 25)
Boxset IDR 350.000 (USD 35)
Separate cassettes IDR 75.000 (USD 7)
Bundle Package
Tshirt + Boxset IDR 550.000 (USD 56)
Longsleeve + Boxset IDR 575.000 (USD 58)
All price exclude post paid and close January 31st.
We send worlwide and accept Paypal.
Order to:
Whatsapp: 081334556635
International order:
Email: tarungrecs@yahoo.com
www.tarungrecs.bandcamp.com