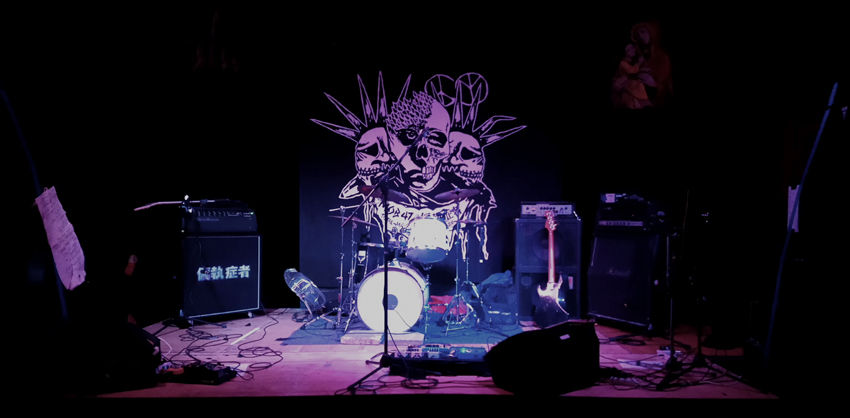 The TOTAL MAY(HEM) TOUR is over and together with MOB 47 we left Europe in ruins. We drove 6905km in twelve intense days and it has been undoubtedly one of our most adventurous tours ever. It was a true pleasure to meet all of our old friends, but also to hang out and get to know so many new manglers, punx and metalheads.
Shout out and thanks to all organizers/promotors, venues, everyone who gave us food and somewhere to sleep, bands we shared the stage with and lending us equipment. It's a real privilege to make tours like this and we are forever grateful to all and everyone, especiall all who support us by just showing up on our shows. It means a lot. Long live the international DIY scene.
Extra thanks and respect to Anne/Blitz, Nicke/Truckstop Alaska, Jakob/Ungdomshuset, Niko+Micha/Stumpf, Jeroen/Den Haag (Anti Shower!!), Papi Paris, Arca/Foa Boccaccio, Jasna/Klub Gromka, Caro/Venstre 99, Mirek Phobia, Loffi/Potsdam crew, Oscar (för gästsång)/Crutches (när vevar vi ihop nästa gång?).
Last but not least, ultra mega thanks to Andy Brillert for driving the Mangel Wagon day and night, without any complaints, and for that you beared with us and our weird and twisted music choices. Hope you are up for a part 2 next year ;o) Haha.
Mob 47 and Dj Allin, we have never laughed as much as we did on this tour. Love you all and miss you already. Lets do this again in the near future! What part of the world is up for some total Swedish hardcore madness? Get in touch and get involved. But first, we'll spend all our time and energy on making new songs for our next album. No gigs nor tours planned or booked as we speak.
Within the next few days we'll post some new merch (including our new 7″, regular+mailorder version) and a few tour leftover stuff. For those about to punk, we salute you.
//偏執症者 (Henke, Jocke, Emil)