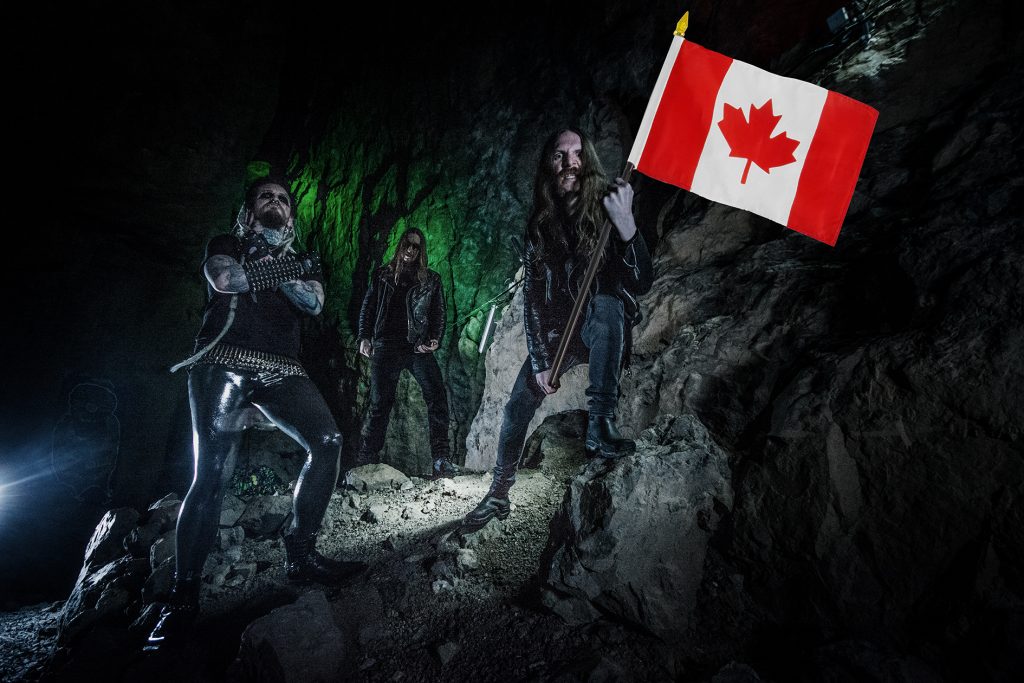 Toronto, we're coming for you. We're NOT DEAD YET!
"Là-bas, il n'y a que deux solutions pour survivre à l'hiver : chasser le renne à mains nues ou pratiquer un punk hardcore particulièrement énervé et consommateur de kilowatts."
– Music in Belgium, François Becquart (3.5)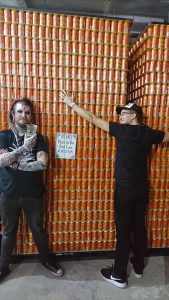 Here we are at Atlas Brew Works having a few cans of beer!
After yesterday's gig in D.C. we're now more than halfway through the tour. Still having a blast and the Exorcist steps last night will be another great memory to bring home back to Sweden. We're really grateful for everyone's support, love and hospitality. That means a lot to us.
We've basically sold out all merch, which is of course both good and bad. We're working on trying to print some more shirts along the way to Toronto and the NDY fest. But first we'll see you in Richmond tonight.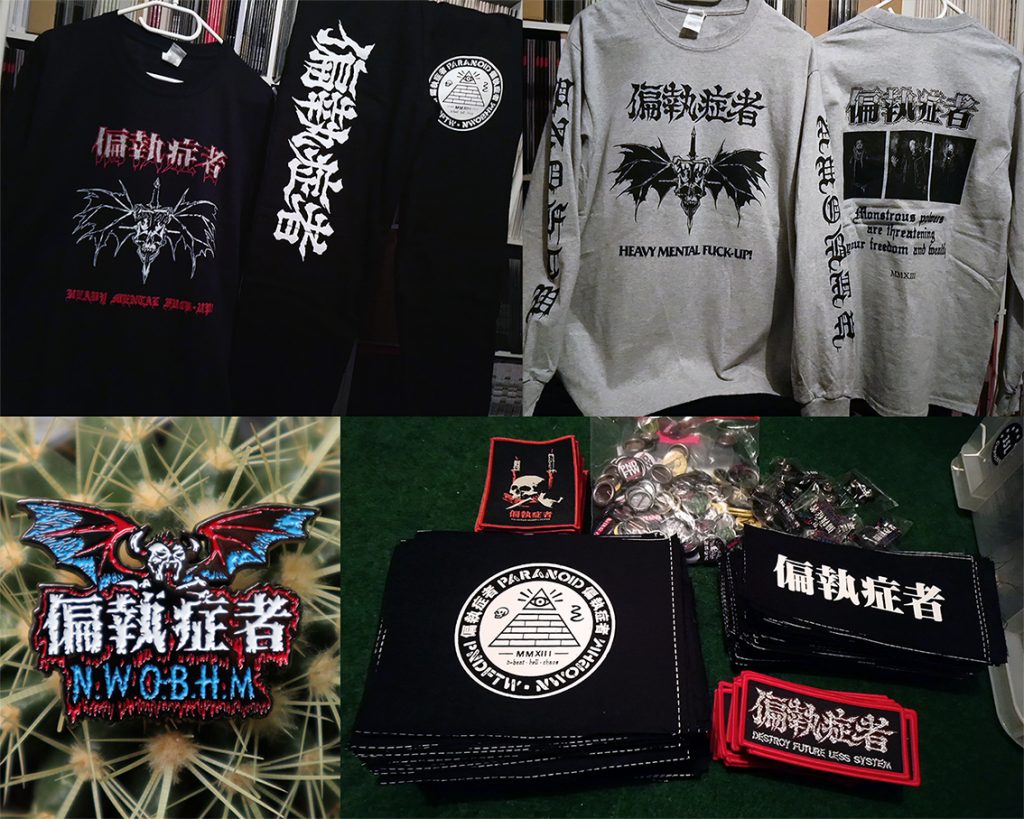 We're sorry that we can't give you any answers about when our new LP/CD arrives. We know as much today as a week ago. That is, nothing. We haven't heard back from our label in eight days and counting, and that's the main reason why we can't give you any further info either. Really hope that we'll be able to give you some kind of answers soon enough.
Our intention was to release and start sell "Heavy Mental Fuck-Up!" and new merch at the same time, but given the current uncertainties, we now choose to start selling it already:
* HMFU!, T-shirt (S, M, L, XL, XXL) = 120sek
* Sweatpants w/ logo and all seeing eye (S, M, L, XL, XXL) = 250sek
* HMFU!, Longsleeve (S, M, L, XL, XXL) = 250sek
* NWOBHM, Enamel pin = 45sek
* All Seeing Eye, Patch = 10sek
* Logo, Patch = 10sek
* Destroy Future, (silver thread) Woven patch = 40sek
+ shipping
You'll find older records/merch/stuff HERE! Few in stock of most. Mail questions and your order at: pndftw@gmail.com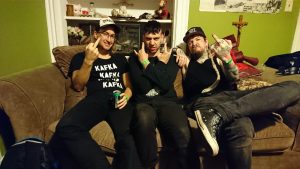 The tour going great and we're having a good time. Cheers to everyone so far for your hospitality and support. NYC tonight!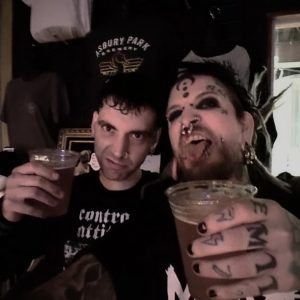 First show done, 10 to go! Paranoid AD FTW!
"Now the group has returned with their second full length Heavy Mental Fuck-Up!, which changes up the production values slightly but still offers up more of the punchy riffing and precision that made their previous material so appealing."
– Metal Trenches
"It all sounds like the best squat party you could ever go to or the sound track to those old skate vids Thrasher put out in the late 80's."
– Ave Noctum, Matt Mason (8.5/10)
"Pour les inconditionnels du Metal progressif, euh, comment dire… ? Va falloir aller écouter autre chose…"
– Soil Chronicles, Willhelm von Graffenberg (7/10)
"It's the kind of album that will make you want to wear leather and spikes, to fashion your hair into a mohawk, and to tell your boss exactly what you think of them. It's the spirit of protest and rebellion in musical form."
– The Sound Not The Word
"A  very  dark  and  heavy  sound  starts  off  the  album  before going  into  a  very  fast  crossover  direction  while  the  vocals  are  done  mostly  in  a  shouting  style  while  the  music  also  mixes  thrash,  d  beat  and  crust  punk  together  along  with  a  great  amount  of  80's  influences  but  also  sounding  modern  at  the  same  time."
– DoomToGrindZine, OccultBlackMetal (8/10)
Read the full, and other, reviews HERE!