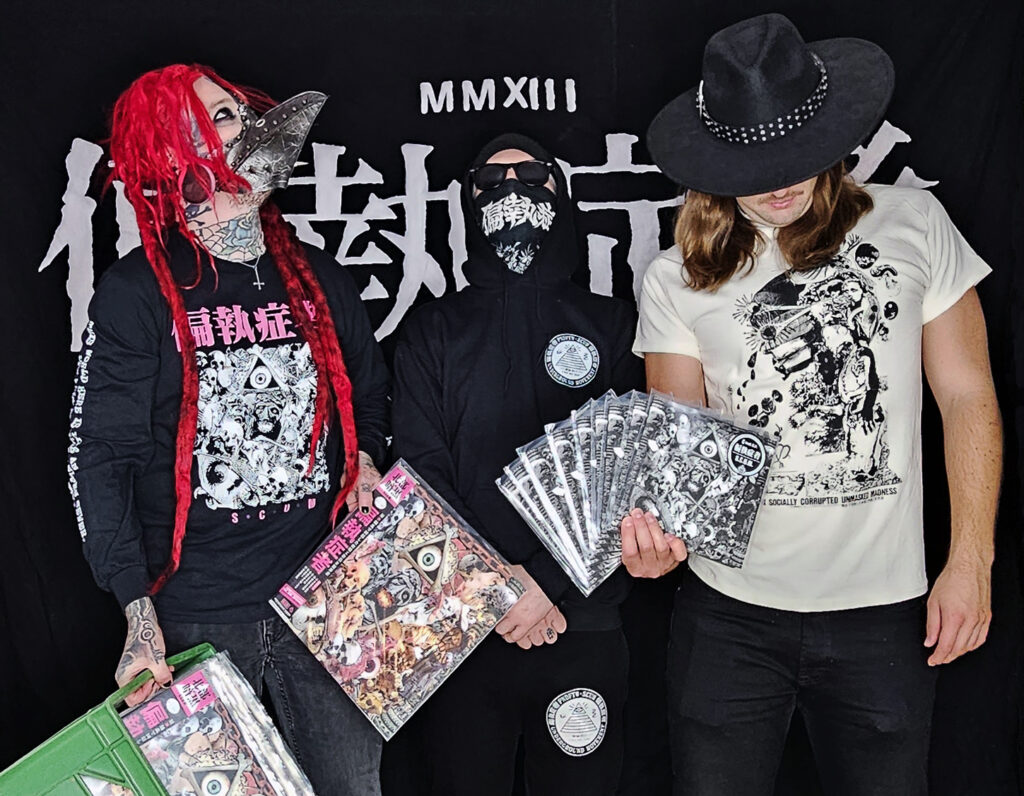 Autumn merch drop and 12″ US press available now at pndftw.bigcartel.com and pndftw.bandcamp.com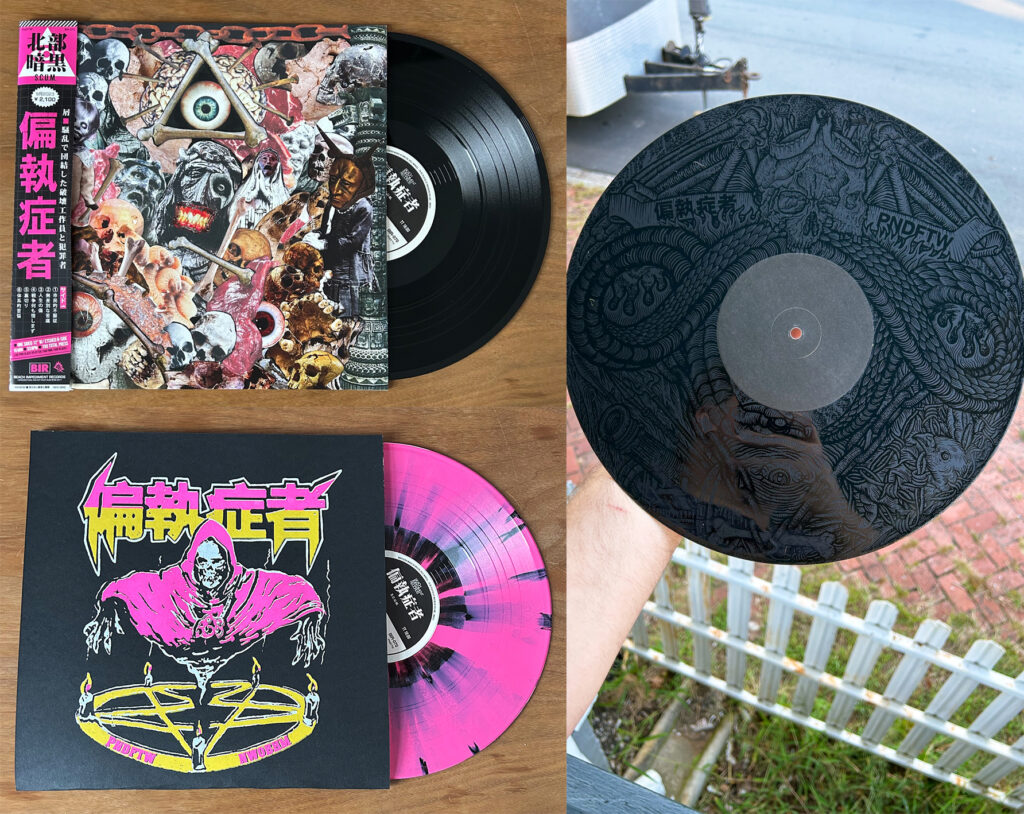 American maniacs and hellraisers worldwide! The time has finally come for Beach Impediment Records to unleash the US-pressing of "S.C.U.M.". This version is a one-sided 12″ with an etched B-side featuring some sick artwork by Oik Wasfuk. Each record comes in a full color jacket adorned with a ghastly collage along with an obi strip, an insert and a stark poster measuring 18″ x 24″. We're beyond satisfied with the packaging and the outcome of this release.

Total press of 700 copies:
– 500 black vinyl
– 100 pink/black splatter vinyl (w/ an additional 3 color screen printed cover)
– 100 pink vinyl (exclusive Sorry State mailorder edition)

We'll have copies for sale via our web shop, along with some new merch, as soon as they arrive in Sweden. The European 7″ version on Not Enough Records is also still in stock for anyone interested in one.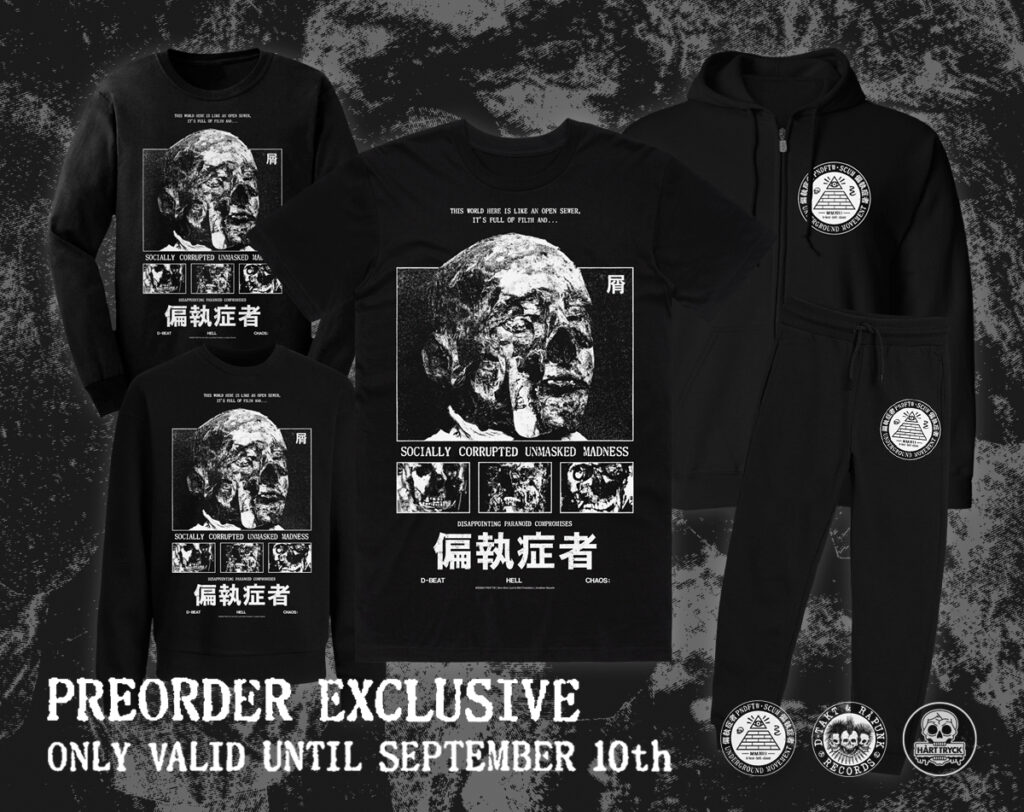 S.C.U.M. merch and pre-order announcement! Starts today Friday, September 1st, and continues until September 10th. Fold-up poster included free with all orders.
Note: this is an exclusive 'Print-On-Demand' pre-order and will not be available for sale, or in stock, after pre-orders are closed.
We ship worldwide and expect to start shipping all orders sometime from the end of September to early October. This design comes in many different variations and sizes, therefore we recommend everyone to read the information carefully before placing your order. Standard sizes are S, M, L, XL, XXL, XXXL. Layout and graphics are a collaboration between Bom-Bom Ljud & Bild Produktion and Jonathan Bauerle.

Order HERE!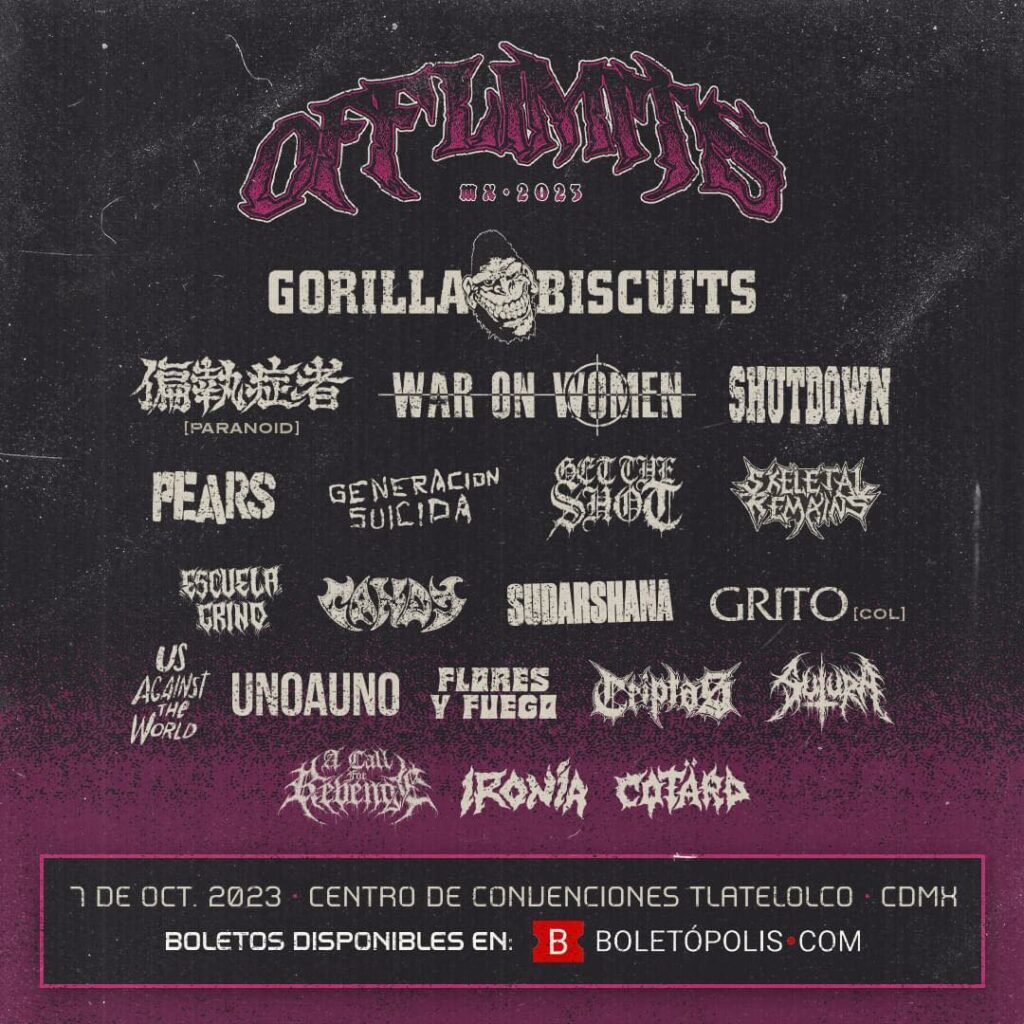 We are playing at this years OFF LIMITS festival in Mexico City the 7th of October! This will be an exclusive show, so there will be no other dates booked!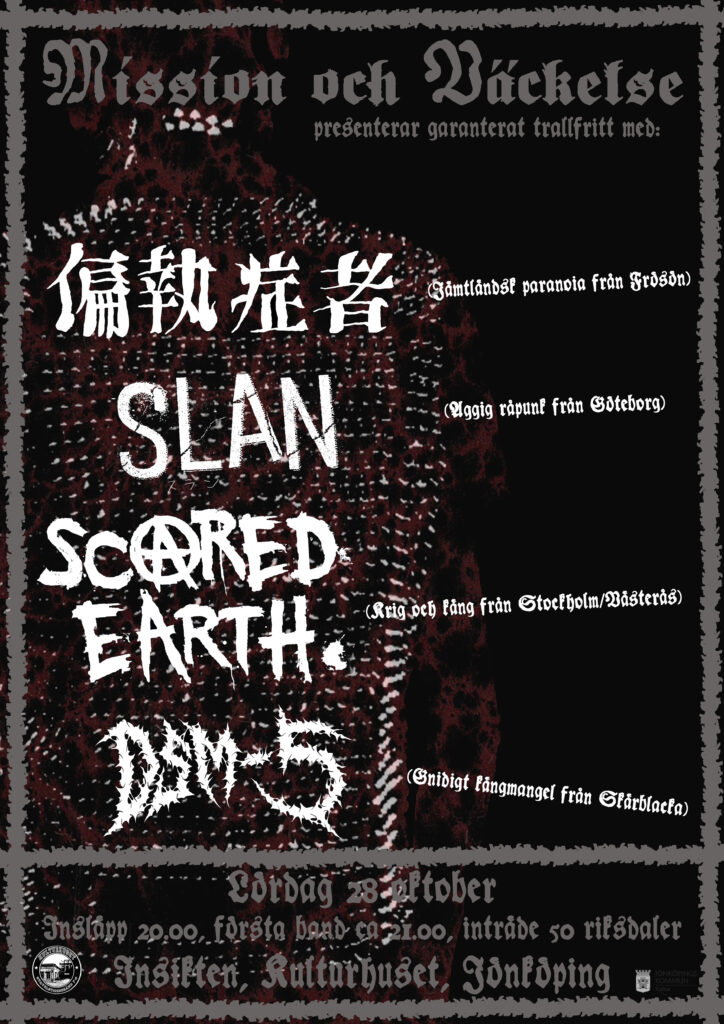 Jönköping/Kulturhuset, October 28th. First time in this part of Sweden. Looking forward to a hellish night together with Slan, Scared Earth and DSM-5.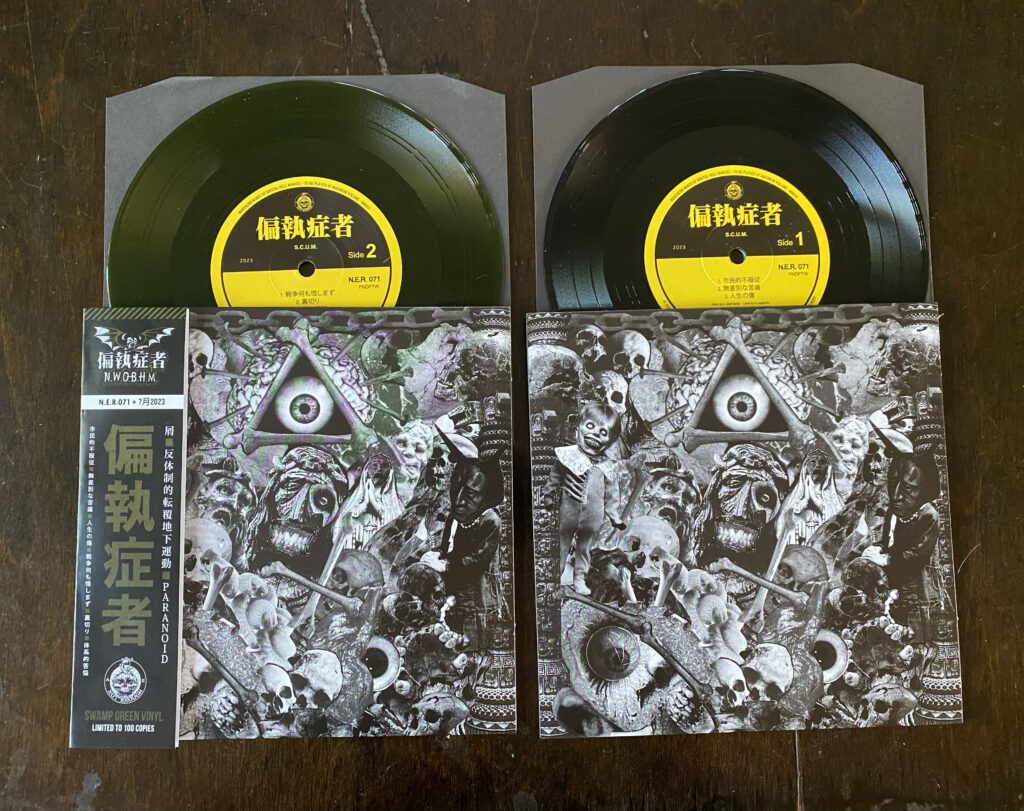 S.C.U.M. European 7″ version is OUT NOW!
Released by Not Enough Records 500 total press
– 400 black vinyl
– 100 swamp green vinyl w/ obi
Recorded at studio Mangel by Jocke D-takt. Mixed, mastered and guest appearances recorded at LM Studio by Ippei Suda. Guest vocals by Jacky. Noise design and back-up vocals by Statuszero. Front cover by Emil Bergslid. Layout and graphics by Bom-Bom Ljud & Bild Produktion. 
We have a limited amount of both regular and limited copies for sale at our web shop. Labels/distros get in touch with Not Enough Records for w/s. NOTE: All merchandise in connection to the 7″ release is exclusively available from Not Enough Records web shop!
Test pressing for the US one sided 12″ version, to be released by Beach Impediment Records, has arrived at the BIR hq and waits for approval.
S.C.U.M. will be available via most streaming services and digital platforms this upcoming friday, July 7. All levels on red, let those ears bleed!!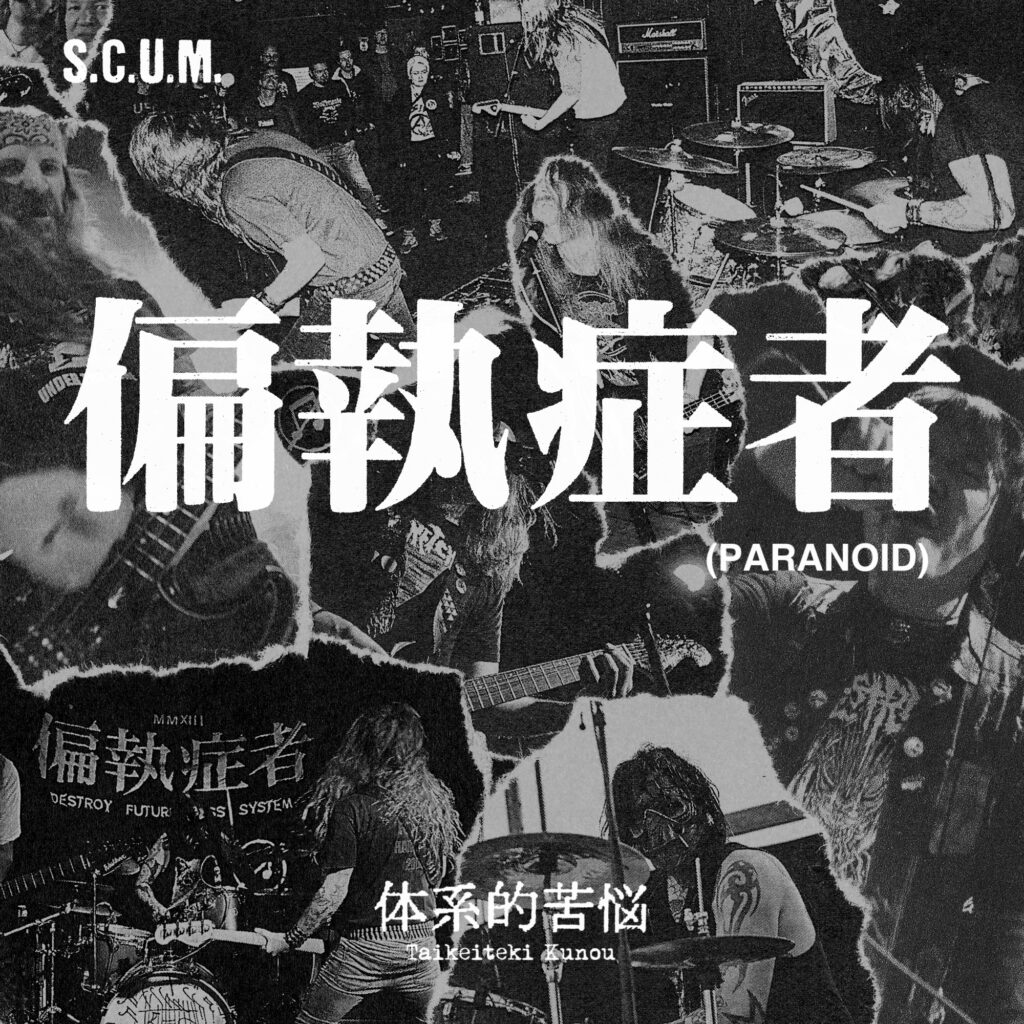 The second single "体系的苦悩 (Taikeiteki Kunou)" from the upcoming EP "S.C.U.M." is now live and available for streaming. Listen here.
We're also pleased to announce that the 7″ European version will be released in the first week of July on Not Enough Records. We'll return as soon as we know something more about the US version on Beach Impediment Records. Stay hot rockin' and keep a lookout!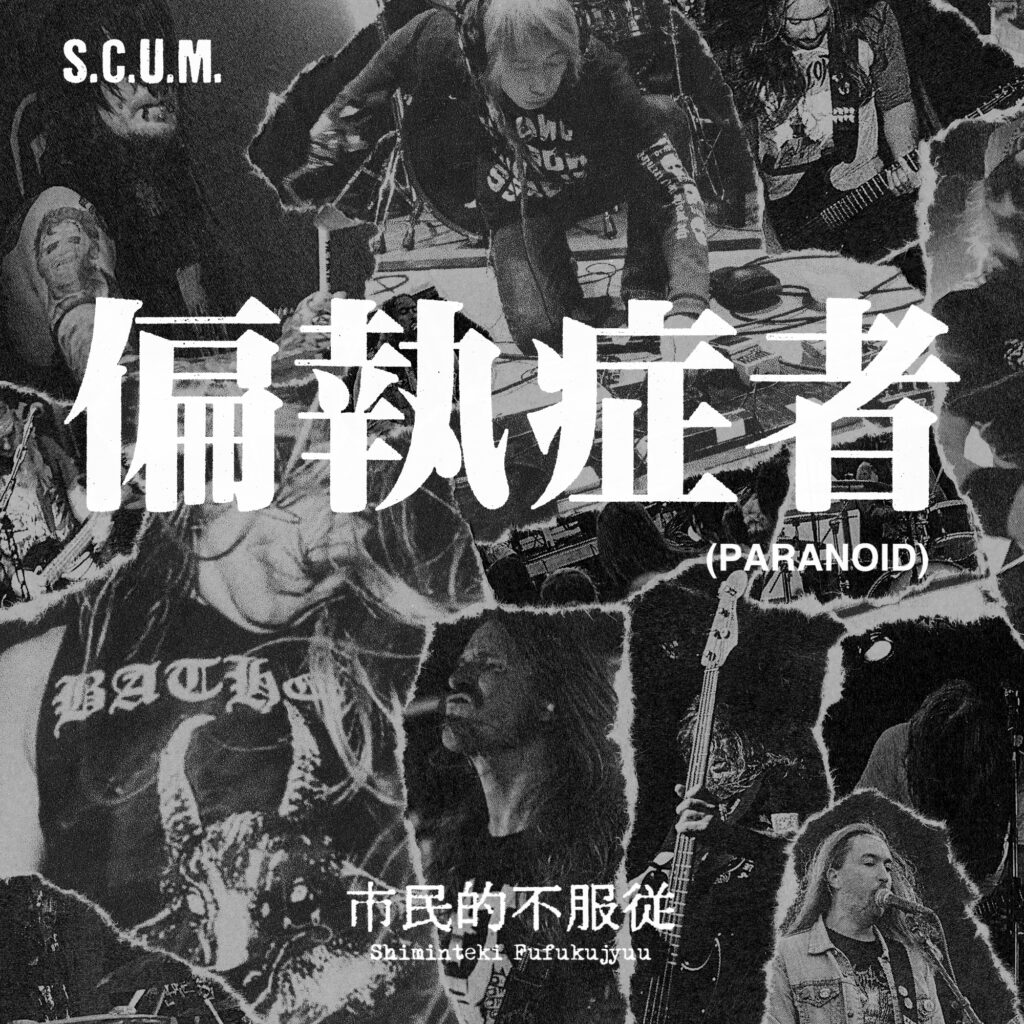 The first single "市民的不服従 (Shiminteki Fufukujyuu)" from the upcoming EP "S.C.U.M." is streaming now. Listen here. All levels on red! Many thanks to Ippei Suda/LM Studio, Jacky/Revenge Record, Statuszero and Motokaaos for your work, support and taking part in the creation process. Layout by BBL&BP. Get in touch with Not Enough Records and/or Beach Impediment Records for further details.
It's also Bandcamp Friday and we're taking advantage of the opportunity to have a stock clearance sale of odd sizes and single items. Among many other things. 30% off the entire Bandcamp store for 24 hours. Friday May 5, 2023, from midnight to midnight pacific time only. Enter code "scum" at checkout to redeem.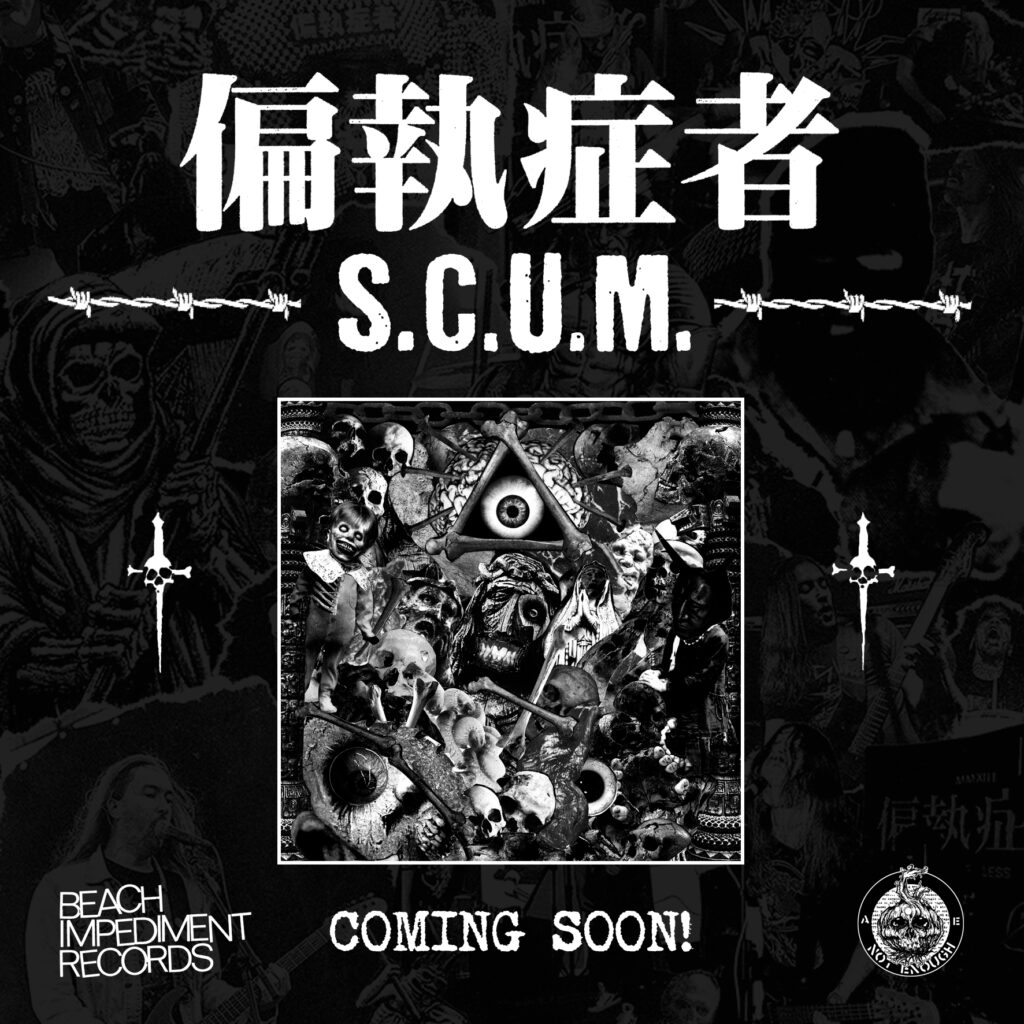 This world here is like an open sewer, it's full of filth and S.C.U.M.
New 6 Track E.P. on Beach Impediment (US) and Not Enough Records (EU) – COMING SOON!
We're dropping the first track this Friday, May 5.