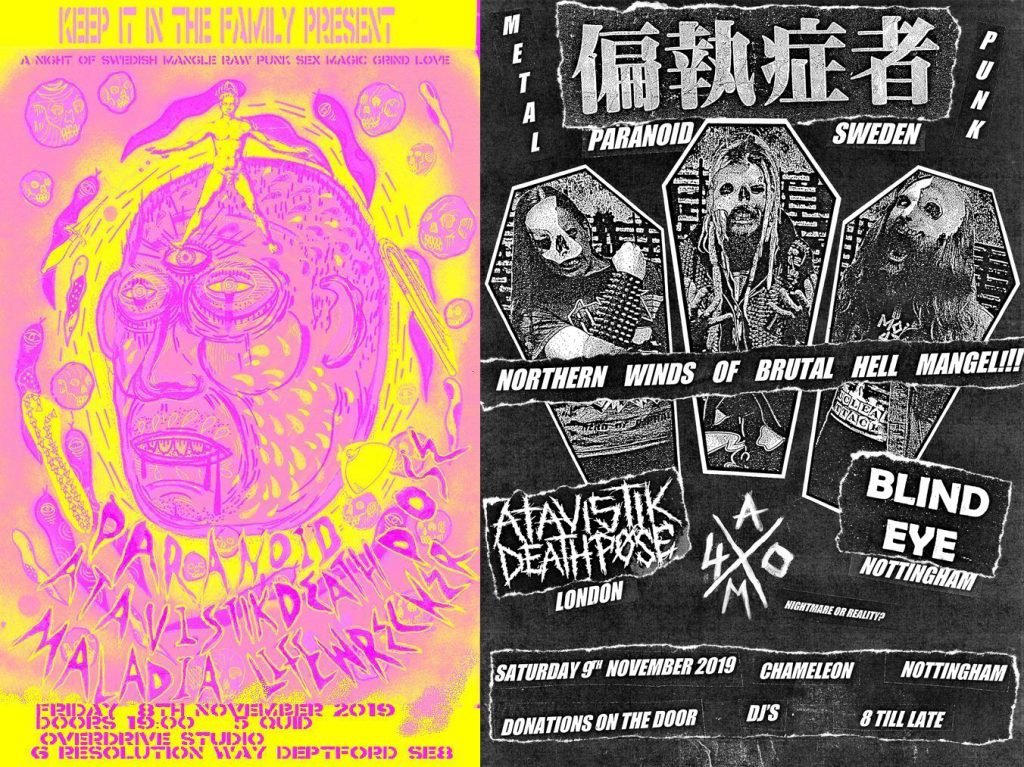 We haven't played in London and Nottingham since 2016 so we're really looking forward to next weekend!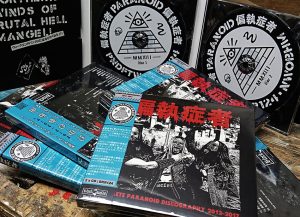 We're very pleased with this complete double CD discography release on Black Konflik Records. Contains everything we ever recorded between 2012-2017, a total of 50 tracks. Comes in a solid digipack case and 16-page booklet.
We got a few copies just in, 150sek/each + shipping. For distribution and w/s get in touch with Black Konflik.
DISC 1:
1-5 Taken from 'DESTROY FUTURE LESS SYSTEM'
6-8 Taken from 'DISTORTION FAITH #1- V/A'
9-12 Taken from SPLIT w/ ABSOLUT
13 Previously unreleased
14 Taken from 'CRITICAL MASS #2 – V/A '
15 Previously unreleased
16-18 Taken from 'PUNKDEMONIUM HELL'
19 Previously unreleased
20-22 Originally by DISCLOSE
23-25 Taken from 'PRAISE NO DEITY'
26-27 Taken from ' THE NEW WAVE OF THE GRAVE NEW BEAT #2 V/A'
28 Previously unreleased
30 Originally by MISFITS
DISC 2:
1-6 Taken from 'HARDORE ADDICT'
7-9 Taken from 'LIVE AT HAVE A GOOD LAUGH FEST 2016'
10 Previously unreleased (Not included on the 'NWOBHM' compilations)
11-20 Taken from 'SATYAGRAHA'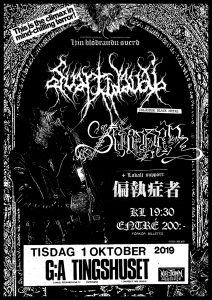 We haven't done much since coming home from the tour in May. Which was actually needed for all of us.
Now we're breaking the silence with announcing a local gig on October 1st, supporting Svartidauði and Sinmara on their Scandinavian tour 'Hin blóðrauðu sverð'. See flyer for further info or click HERE.
We'll also do two dates in the UK in November. More info on that will follow shortly.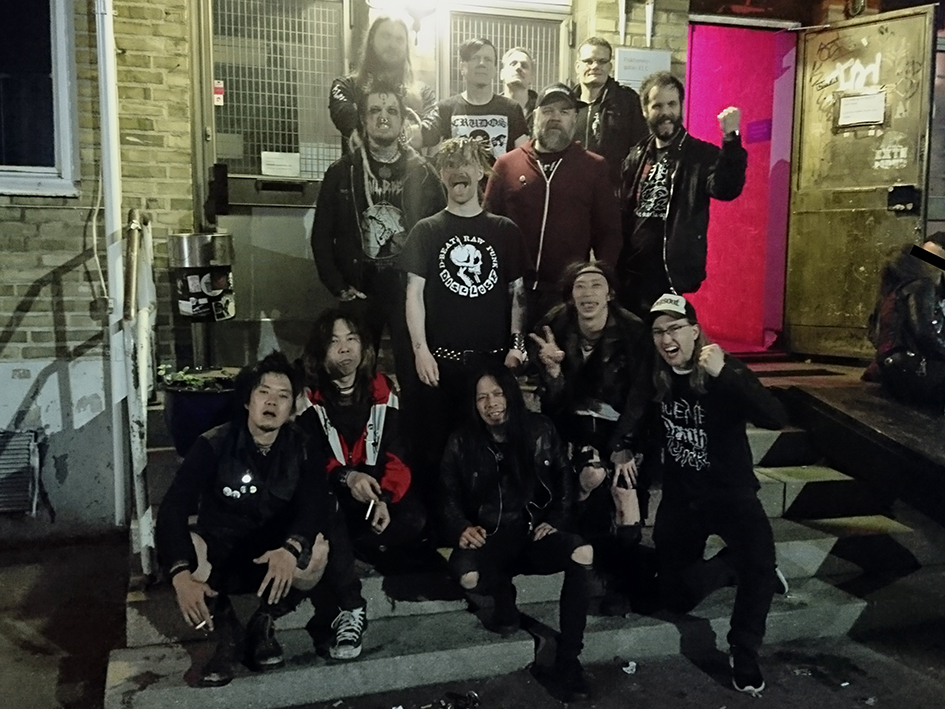 Back home safely after 14 wild, intense and stinking nights all across Europe together with Zyanose and Sex Dwarf (+ Andy and Vidar). This may have been one of the best tours we've done. New experiences, yet more friends (the family is growing) and many great moments to fill the memory bank with.
You never know what to expect before you go on tour, but this was beyond everything we had ever hoped for. We would like to thank each and everyone of you who crossed our path these past two weeks. None mentioned, none forgotten. You know who you are. Your support and dedication means more than you actually think. We owe you.
Stay tuned, there's more to come…
A NON STOP HEAVY MENTAL DANCE DISORDER NOISE RAID CABARET w/ Zyanose, 偏執症者 (Paranoid) and Sex Dwarf:
05/05 – Turku (FIN), TVO
06/05 – Helsinki (FIN), Oranssi
07/05 – Tampere (FIN), Vastavirta-Klubi
08/05 – Stockholm (SWE), Broder Tuck
09/05 – Oslo (NOR), Barrikaden
10/05 – Copenhagen (DNK), Ungdomshuset
11/05 – Berlin (DEU), Köpi
12/05 – Wrocław (POL), CRK (Centrum Reanimacji Kultury)
13/05 – Wien (AUT), Venster
14/05 – Milano (ITA), Macao
15/05 – Antwerp (BEL), Het Bos
16/05 – Amsterdam (NLD), OCCII
17/05 – Hamburg (DEU), Lobusch
18/05 – Göteborg (SWE), Skjulet
Just posted our side of the Split 7″ w/ Sex Dwarf HERE and HERE. Go ape shit!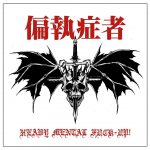 US regular press out at last!
Why this delay? Well, the main reason is that KONTON CRASHER, in agreement with us, made a completely new press in US using a new matrix.
There's a reason why we didn't approve no less than two test presses of "Heavy Mental Fuck-Up!" and had to compromise on our own beliefs in the end for the European version.
To anyone who has not yet been able to get a copy, here's your chance.
Order here: kontoncrasher.storenvy.com
Pressing info: kontoncrasher.blogspot.com
Wholesale: kidcharge84@gmail.com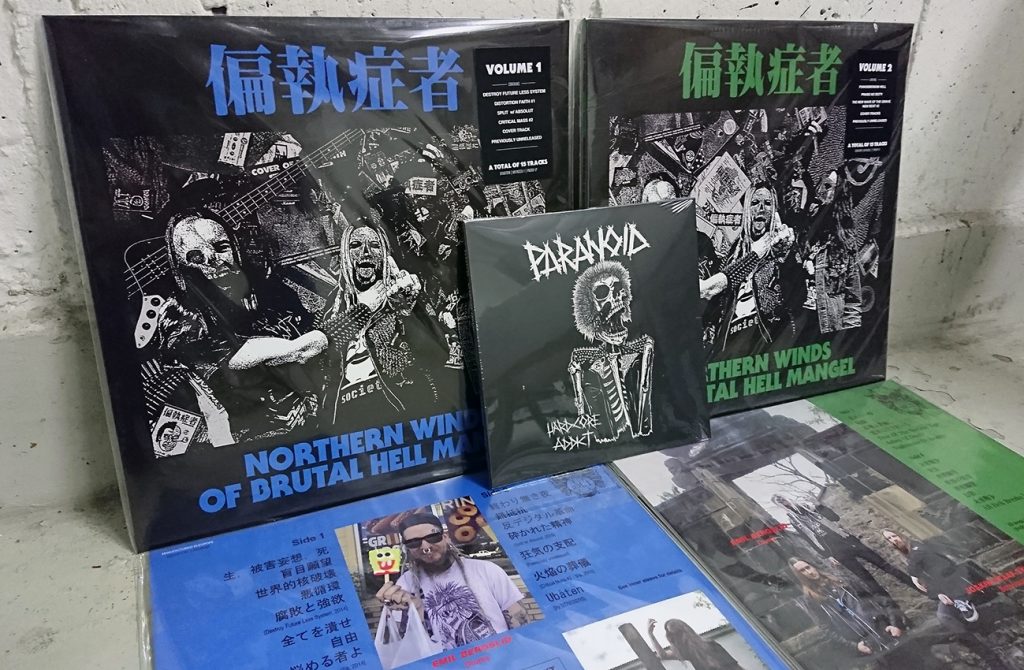 * Hardcore Addict, 7″ (gatefold, black vinyl) – 65sek
* N.W.O.B.H.M. – Volume 1, 12″ (black vinyl) – 130sek
– Destroy Future Less System
– Distortion Faith #1, V/a
– Split w/ Absolut
– Critical Mass #2, V/a
– Cover track
– Previously Unreleased
* N.W.O.B.H.M. – Volume 2, 12″ (black vinyl) – 130sek
– Punkdemonium Hell
– Praise No Deity
– The New Wave Of The Grave New Beat, V/a
– Cover tracks
– Previously Unreleased
* N.W.O.Bundle.H.M. Deluxe (gatefold, limited to 250copies) – 415sek***
Includes:
– Hardcore Addict, 7″ (red vinyl)
– N.W.O.B.H.M. – Vol. 1, 12″ (red vinyl)
– N.W.O.B.H.M. – Vol. 2, 12″ (red vinyl)
– Kaos, flexi (exclusively for the deluxe version)

*** Delayed until end of April due misprinted covers!

EU version on D-TAKT & RÅPUNK RECORDS. US version on KONTON CRASHER. Labels and distros get in touch for w/s!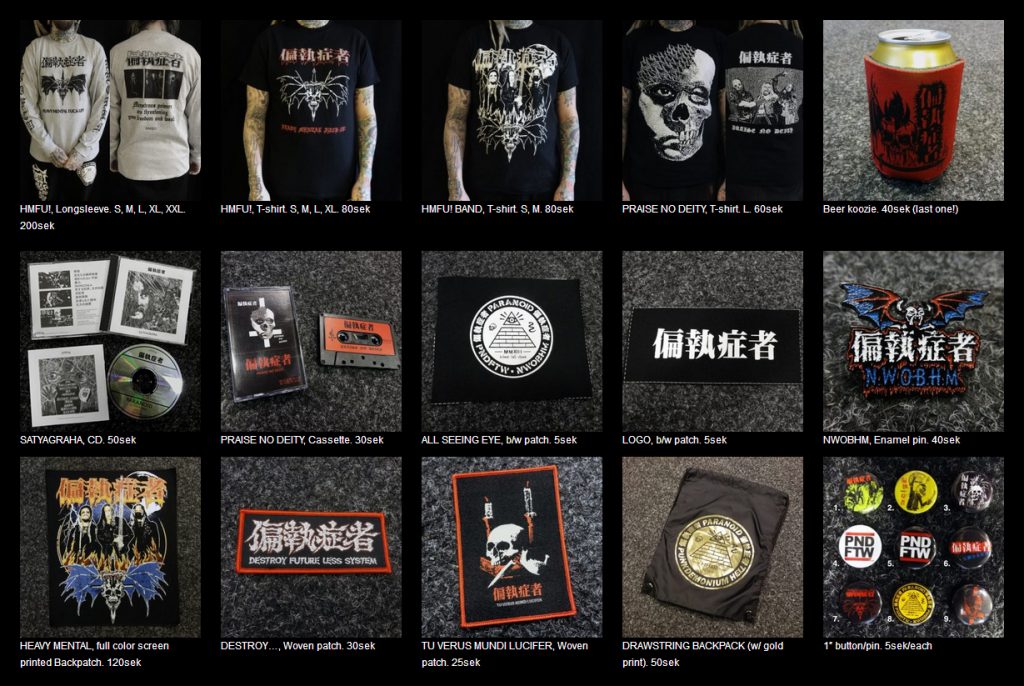 We have lowered the prices of everything we have left in stock. We've cut to half the price of some items. Help us make space and treat yourself at the same time. Prices apply till March 31.


– Hardcore Addict, 7″
– N.W.O.B.H.M. – Volume 1, 12″
– N.W.O.B.H.M. – Volume 2, 12″
– N.W.O.Bundle.H.M. Deluxe (1x 7″, 2×12″, 1x Flexi)
Release date: 27 March. Preorder now!
"Musically, the band's rampage borrows heavily from Japanese d-beat ragers like Disclose and Kriegshög. The raw vocals bring to mind 1980s extreme metal groups like Venom and fellow Swedes, Celtic Frost. While the marriage of these styles isn't anything new, Paranoid does an excellent job of carrying on this tradition while also sculpting their own identity"
– Antigravity Magazine, William Archambeault