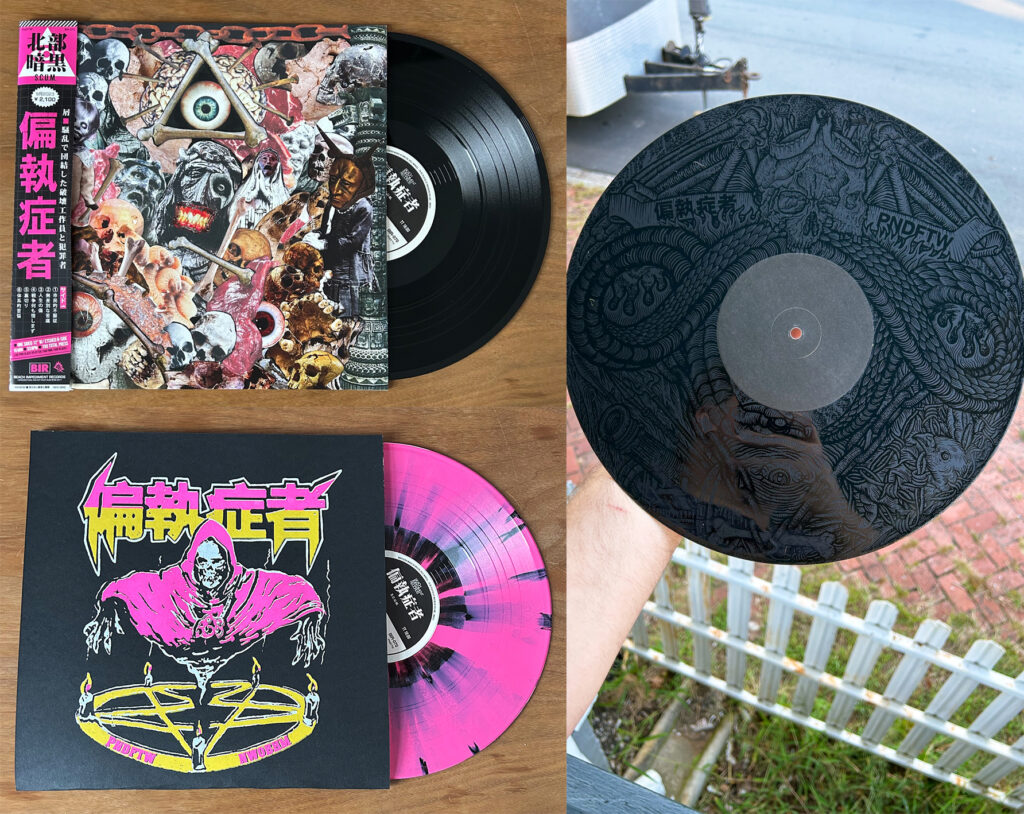 American maniacs and hellraisers worldwide! The time has finally come for Beach Impediment Records to unleash the US-pressing of "S.C.U.M.". This version is a one-sided 12″ with an etched B-side featuring some sick artwork by Oik Wasfuk. Each record comes in a full color jacket adorned with a ghastly collage along with an obi strip, an insert and a stark poster measuring 18″ x 24″. We're beyond satisfied with the packaging and the outcome of this release.

Total press of 700 copies:
– 500 black vinyl
– 100 pink/black splatter vinyl (w/ an additional 3 color screen printed cover)
– 100 pink vinyl (exclusive Sorry State mailorder edition)

We'll have copies for sale via our web shop, along with some new merch, as soon as they arrive in Sweden. The European 7″ version on Not Enough Records is also still in stock for anyone interested in one.