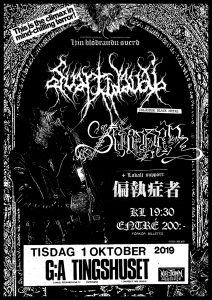 We haven't done much since coming home from the tour in May. Which was actually needed for all of us.
Now we're breaking the silence with announcing a local gig on October 1st, supporting Svartidauði and Sinmara on their Scandinavian tour 'Hin blóðrauðu sverð'. See flyer for further info or click HERE.
We'll also do two dates in the UK in November. More info on that will follow shortly.