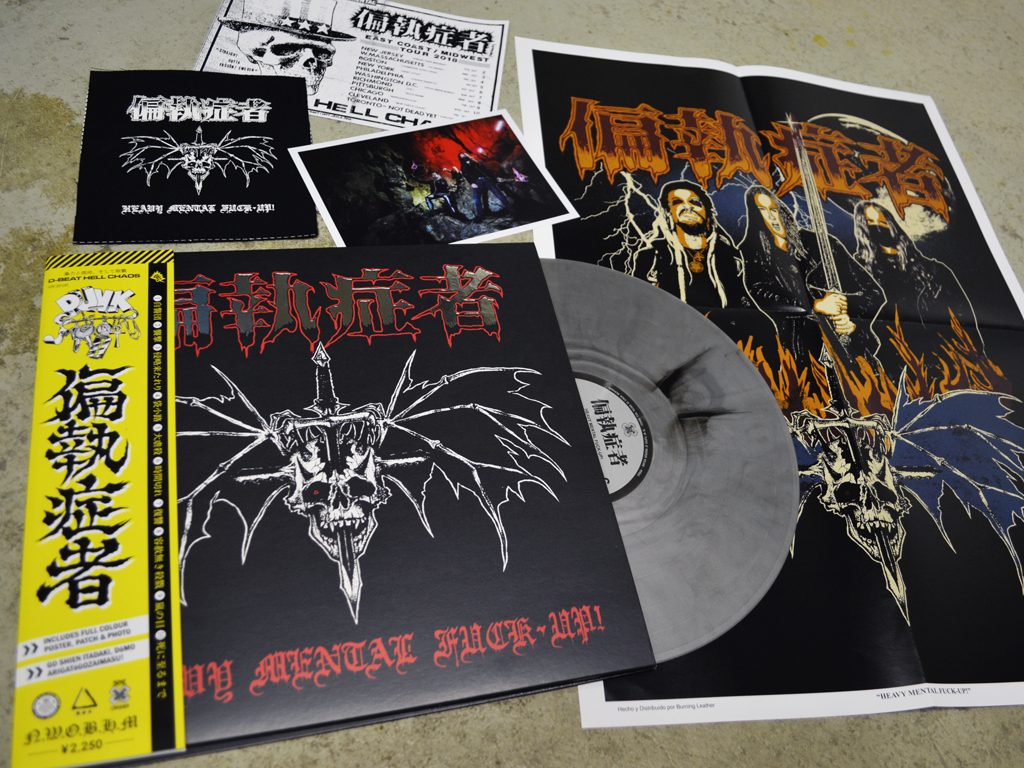 Our second album "HEAVY MENTAL FUCK-UP!" on The Sign Records (Europe) and Konton Crasher (US), scheduled for release on September 28, is finally and officially out in Europe. US press coming soon, keep an eye out for it! It's been a looong time coming and the process and the wait has been a hell. We sold the main part of our PND edition* on pre-orders, but we still have a handful of records left for those who are interested.
UPDATE: SOLD OUT!

Recorded and mixed by Kenko/Communichaos. Mastered by Magnus Lindberg/Redmount Studio. Cover artwork by Nicky Rat. Photos by Pontus Lindroth. Additional recording and layout by Jocke D-takt. Guest appearance by Joel Militia. Japanese translations by Motokaaos Tsukuda. Graphic adjustment and print preparation by Andy Dahlström. Poster design by Burning Leather.
All pre-paid pre orders were sent today. Thank you for your understanding and patience.
* Limited to 100 copies. Comes w/ obi strip, full color poster, unique b/w patch and photo. Can only be purchased from us.