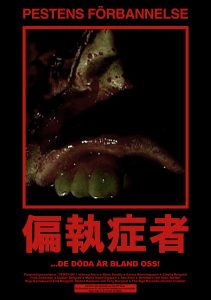 JIKANGIRE video premiere today on CVLT Nation. Exclusive footage from the low budget horror movie "Yersinia – Pestens förbannelse". Banned by Swedish film censorship.
"The visuals go perfectly with the raging song  and only makes the viewer want to hear more of Heavy Mental Fuck-Up!. I also want to see more of this fucked up film because it looks sinister!".
The plague spreads…the dead are among us! Click HERE to watch it.