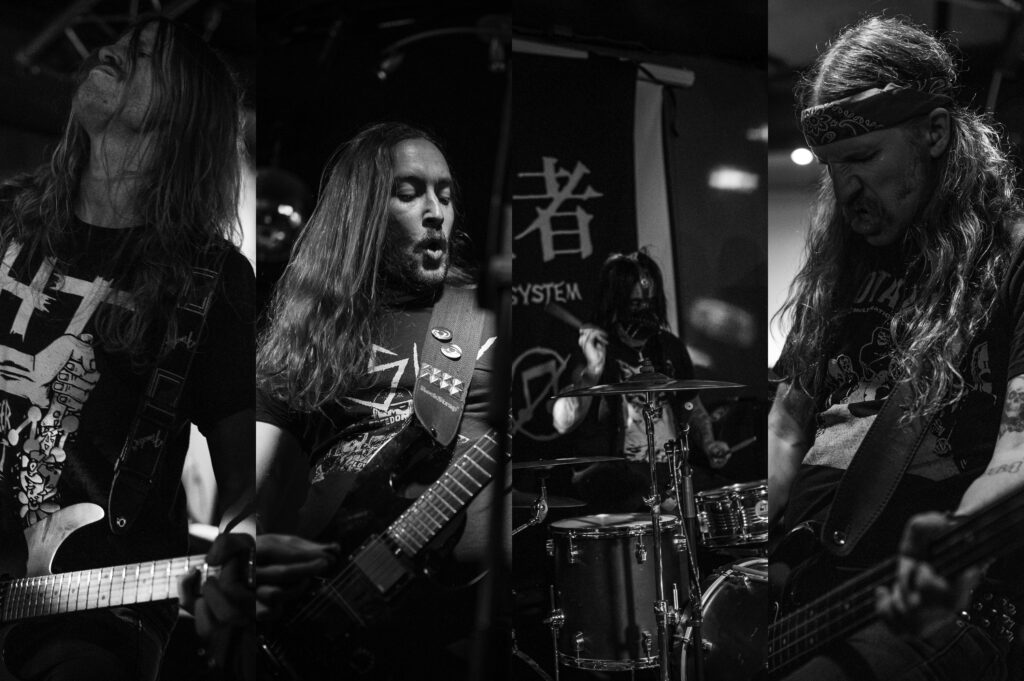 Kiitos paljon Ville, Off Road Festival/Jyväskylä ja Kontula Bummer Boogaloo/Helsinki ja kaikille jotka tulitte viettämään hullua ja ikimuistoista viikonloppua. Kiitos helvetistä, toivottavasti nähdään taas pian!
Many thanks and shout out to n'Anders Åström for his hard work and effort on second guitar at our shows this summer/autumn. Guldstjärna! Our gratitude knows no bounds. It has been a real pleasure and we hope our paths cross again in the near future.
Photo by Juho Liukkonen, Helsinki, September 17.