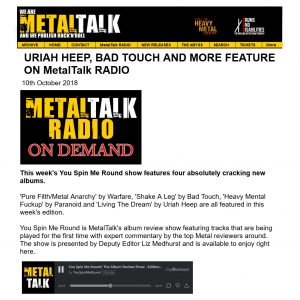 "Question, this anyone heard of the genre d-beat before, not me. Kangpunk Swedish for boot punk or d-beat is a style of hardcore developed in the early 1980's by imitators of Discharge after whom the genre is named… There is no messing about here!"

Cheers to MetalTalk Radio and Steve!!
– – – – – – –
För dom som vill värma upp och grunda lite inför årets Nordfest så kan vi rekommendera Deströyerpodden (In Swedish).