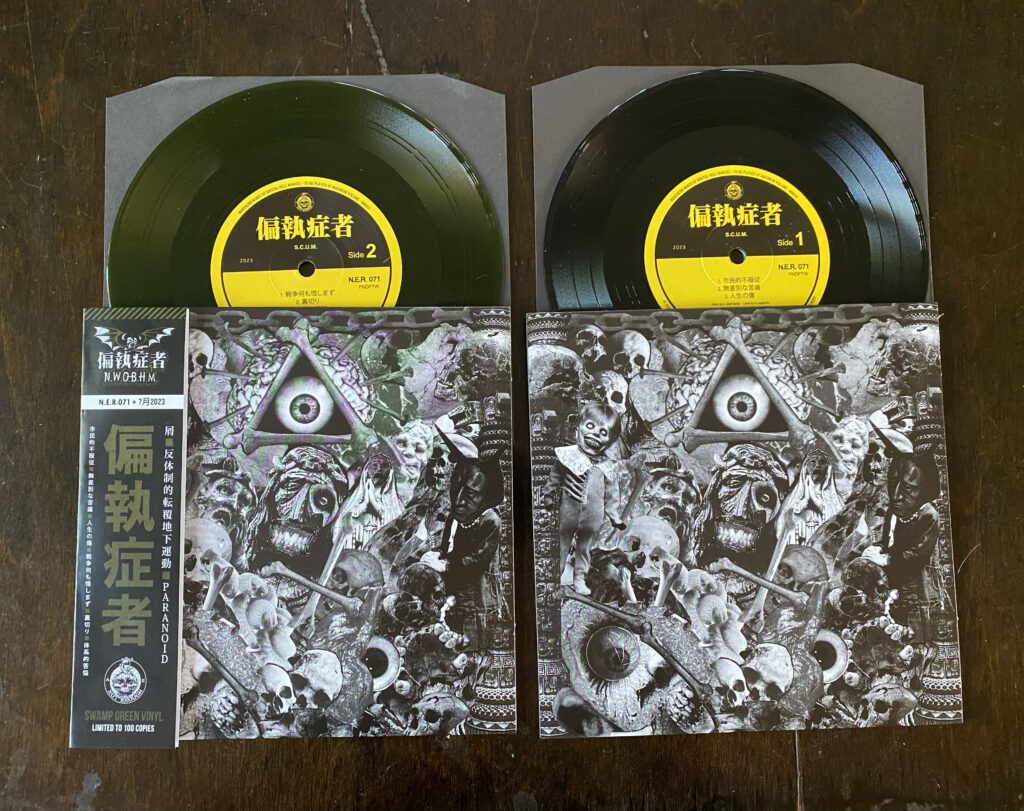 S.C.U.M. European 7″ version is OUT NOW!
Released by Not Enough Records 500 total press
– 400 black vinyl
– 100 swamp green vinyl w/ obi
Recorded at studio Mangel by Jocke D-takt. Mixed, mastered and guest appearances recorded at LM Studio by Ippei Suda. Guest vocals by Jacky. Noise design and back-up vocals by Statuszero. Front cover by Emil Bergslid. Layout and graphics by Bom-Bom Ljud & Bild Produktion. 
We have a limited amount of both regular and limited copies for sale at our web shop. Labels/distros get in touch with Not Enough Records for w/s. NOTE: All merchandise in connection to the 7″ release is exclusively available from Not Enough Records web shop!
Test pressing for the US one sided 12″ version, to be released by Beach Impediment Records, has arrived at the BIR hq and waits for approval.
S.C.U.M. will be available via most streaming services and digital platforms this upcoming friday, July 7. All levels on red, let those ears bleed!!