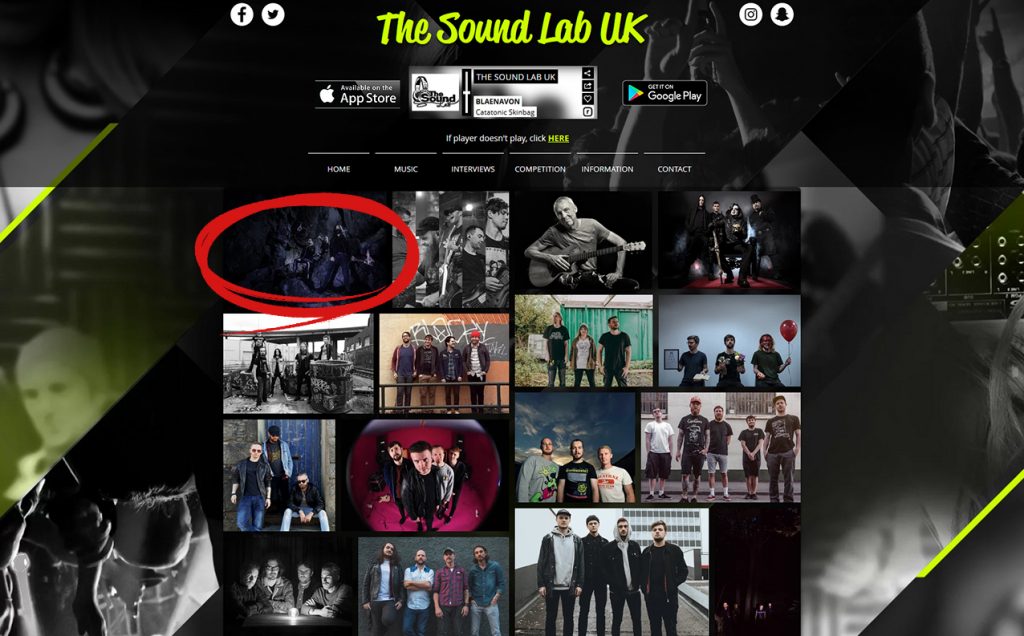 Jocke did this short interview with The Sound Lab last year. Just noticed that they posted it.
HOW DID YOUR NAME ORIGINATE?
I had/have this one-man-army band called Electric Funeral (taken from Black Sabbath's album "Paranoid"). There was a natural transition when this project (later band) took shape and I've always wanted to have a band spelled in the same way both in English and Swedish. But if you want to go deeper, you can say that it also reflects the time we live in where nobody trusts anyone.
WHERE WAS YOUR FIRST GIG AND HOW MANY PEOPLE WERE THERE?
It was in Stockholm (The Liffey), December 2013. Institution, Parasit and Diagnosis? Bastard! also played. The venue was a small wine cellar and there was not a lot of people needed for it to feel crowded. The show was perhaps no success but it was a great night among good friends.
WHEN WAS YOUR LAST DAY OFF AND WHAT DID YOU DO WITH IT?
Day off…whats that? I have two children, a full time job, 2-3 ongoing bands/projects, works as a graphic designer and sound engineer…and on top of all that I also run this independent record label called "D-takt & Råpunk". You do the math. Haha.
WHAT IS SOMETHING – APART FROM YOUR PHONE OR WALLET – THAT HAS TO BE IN YOUR VICINITY AT ALL TIMES?
My family, without them I'm lost and nothing. Its sad to see how people have their phones stuck in their hand 24-7 and how they spend, dedicate and build their lives on and around it. That's just not me.
WHICH SONG BY ANOTHER ARTIST DO YOU WISH YOU'D WRITTEN?
Any song by Iron Maiden.
WHAT'S BEEN THE MOST SURREAL FAN MOMENT?
We're not The Beatles so there have never been any such moments. We have truly great supporters which always supports what we do, but I would never take it as far as calling them fans.