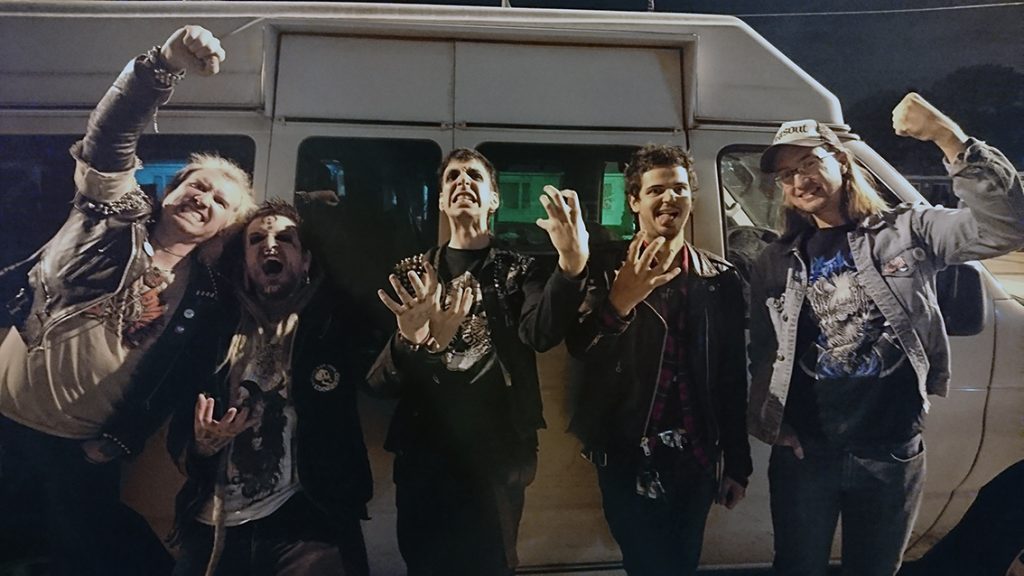 +21 hours on the move, we finally came home safely last night. Tired and exhausted, obviously, but full of  memorable moments and a lot of new friends.
We would like to thank all the organizers and all the crazy punks and metal heads that came to our gigs and showed love and support. All kind people who opened their home for us and gave us a place to stay.
A liiiittle bigger thank you goes out to Greg who not only booked us for Not Dead Yet but also fixed and helped made this tour reality. Three years later, we did it! Mike and Jake who drove us across the east coast and mid west, and took care of these stupid Swedes during the entire trip.
Chris and Vanessa who gave us a well deserved "day off" relaxing with movies and food in good company the very last day in Toronto before the long trip back to Sweden. And of course Empress Printing and Pyre Press who provided us with all the tour merch. Cheers!
Last but absolutly not least, we would like to send all of our love and gratitude to Gaki/Konton Crasher aka Gaki D-takt. Without you, we could never have done or complete this tour at all. If people only knew what sacrifices you made last weeks. We owe you big time. Du är fan bäst kompis! Vi kör en Europasväng nästa gång.
Up next Nordfest in Sundsvall friday, November 2nd. It will be our last show for this year, but we already have new plans for next year. Stay tuned.